August Alsina has notoriously been linked to Jada Pinkett Smith a few years ago. After the pair admitted that they had an entanglement for a few years. 
Singer August Alsina announces he has a boyfriend
After taking a break from her marriage, Jada Pinkett Smith and August Alsina entered a romantic relationship while the actress was quite legally married to her husband Will Smith. However, the singer previously revealed that the actor gave him his blessing to have a romantic relationship with Jada.
He said, "I actually sat down with Will and had a conversation. Due to the transformation from their to their life partnership that they spoken on several times, and not involving romanticism, he gave me his blessing."
Distastefully, August Alsina proceed to make a song about his relationship with Jada Pinkett Smith. He titled the song Entanglement, right after the actress' interview about having an entanglement with the singer.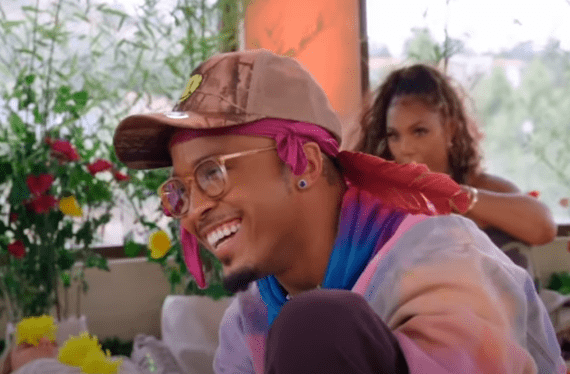 However, it seems that August Alsina has learned what true love feels like as the singer shared that wants a love that is 'limitless' and that he would love to show his appreciation for this special person to the world.
In the clip from The Surreal Life, August Alsina talks about finding love. Before the clip transitions to a man coming to sit down next to him. The pair then exchanges a hug and state that they love each other. 
"Love showed up, but in a new way. I want to share that and really honor the person that I love and that loves me back and teaching me so much about love and healing."
His latest revelation was met with much positivity and support from fans all over. With some even feeling a bit off guard about the recent news. 
See the responses below.
Shoutout to August Alsina not revealing a white man. pic.twitter.com/RPUErngBWw

— The Moment. (@itsKARY_) November 22, 2022
August Alsina: "I'm gay."

Twitter: pic.twitter.com/hb8ApxkzM5

— NUFF (@nuffsaidny) November 22, 2022
So y'all realize August Alsina didn't actually say he was gay or that dude was his bf right? It's giving intentional ambiguity for social discourse and higher viewership next week. pic.twitter.com/TB8yxSASJw

— A Cozy Libra Tryna Groove ✨ (@_brilliantbeeh) November 22, 2022
August Alsina said he has a boyfriend, he didn't say he is Gay. pic.twitter.com/MhhMP4sCIP

— Frank Lobster✨ (@faglauderdale) November 22, 2022
Source: Metro