Love is Blind season 3 aired on Netflix a few weeks ago and some couples are going stronger than others.
SK and Raven ultimately saddened the Love is Blind audience after the pair didn't get married on their wedding day. According to the groom, it would've been unfair for the pair to get married while having so many "unanswered questions" during the time in the experiment. 
SK and Raven Ross part ways
In a recent joint post on Instagram, Raven Ross and SK shared why they parted ways after rekindling their relationship since the show ended.
"We are saddened to announce that we have decided to go our separate ways. Due to the ongoing legal proceedings surrounding these allegations, we can not provide additional details and ask that you please respect our privacy during this hard time."
Right now, it is unclear what these legal proceedings are. As the couple did not get married in season three of the show. While fans of the show were sure SK and Raven Ross would both say I do, the couple couldn't make it that far due to many hurdles in their relationship.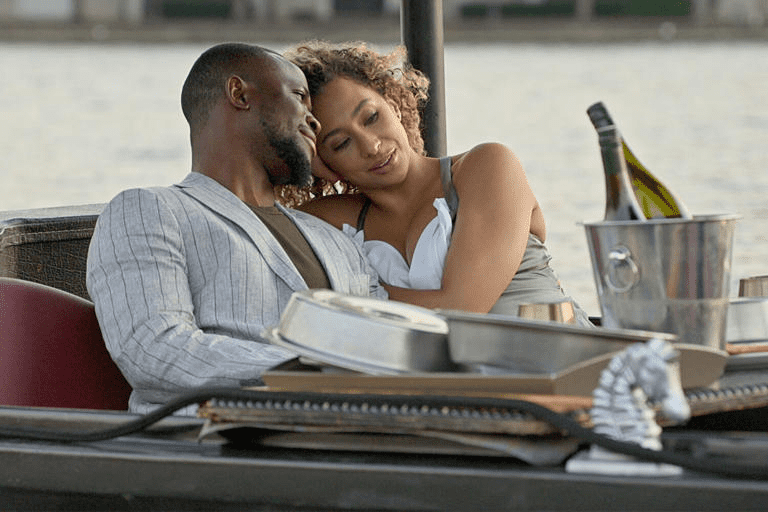 Thus far, it is evident to fans that SK had plans to further his education. By getting his Master's Degree in California for two years. According to People Magazine, Raven Ross didn't have a problem with this. The pair decided that they would pursue a long-distance relationship. 
More recently though, SK was believed to have cheated on Raven Ross. After a woman claimed that she went on a few dates with SK. In the since-deleted TikTok, the woman shared that she wasn't aware that the data engineer was on the show. As it only aired on the platform recently. She further alleged that the pair were together during the time SK is believed to have been filming. 
However, SK and Raven Ross have not shared any particular details on why they decided to part ways but rumors are going around that that the data engineer had cheated on the pilates instructor. Both are yet to open up about these allegations.
Source: People Magazine