Pumpkin fritters are a traditional favourite in South Africa. This divine sweet recipe takes them a step further by using butternut for the batter and drenching them in a homemade brown sugar syrup. Luckily these butternut fritters are also easy to make. So you can make a big batch to accommodate for all those that return for seconds, which will most likely be everyone present!
Sweet Butternut Fritters
Fritters, also known as pampoenkoekies, of all types are generally loved by all those that taste them. And these butternut fritters will prove to be all the more popular. Their extra candied flavour comes from using a sweeter squash for the batter. And of course, the addition of a homemade caramel sauce smothering makes them even more relished.
The syrupy coating combined with the warm aromatic squash filling creates a memorable experience. You will want to close your eyes and just vanish into that perfect flavour moment. So just a heads up, don't be surprised if your guests don't hear what you are saying while melting into the first few mouthfuls of their butternut fritters.
Heart Warming Food
Traditionally fritters are added to a warm homemade dish, for example, a Sunday roast lunch. However, in many South African households (my grannys' included) they have become the staple addition to most meals. Including even a braai. You will probably find those that usually complain about the effort of salad making won't hesitate for even a moment to roll up their sleeves and help fry some butternut fritters!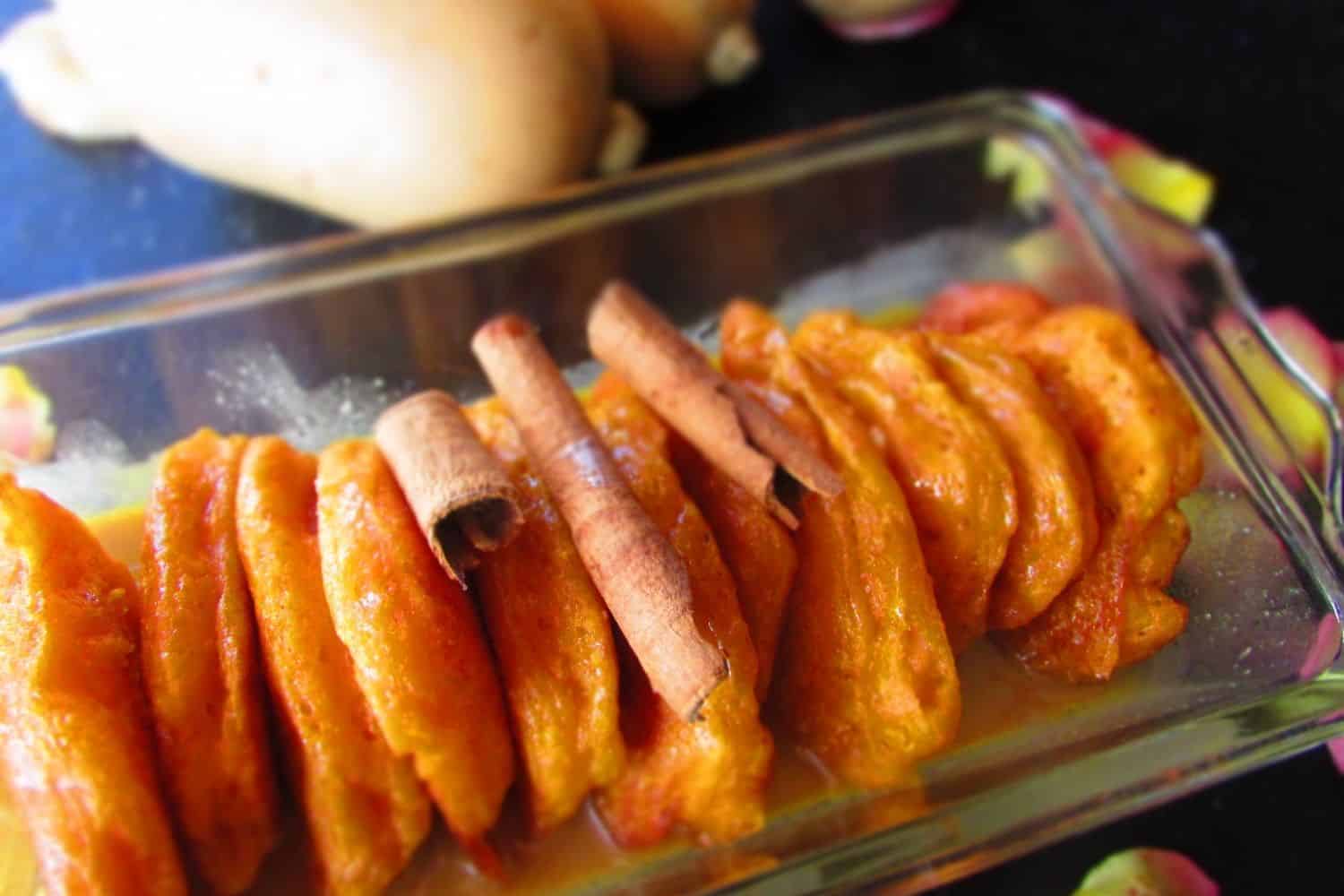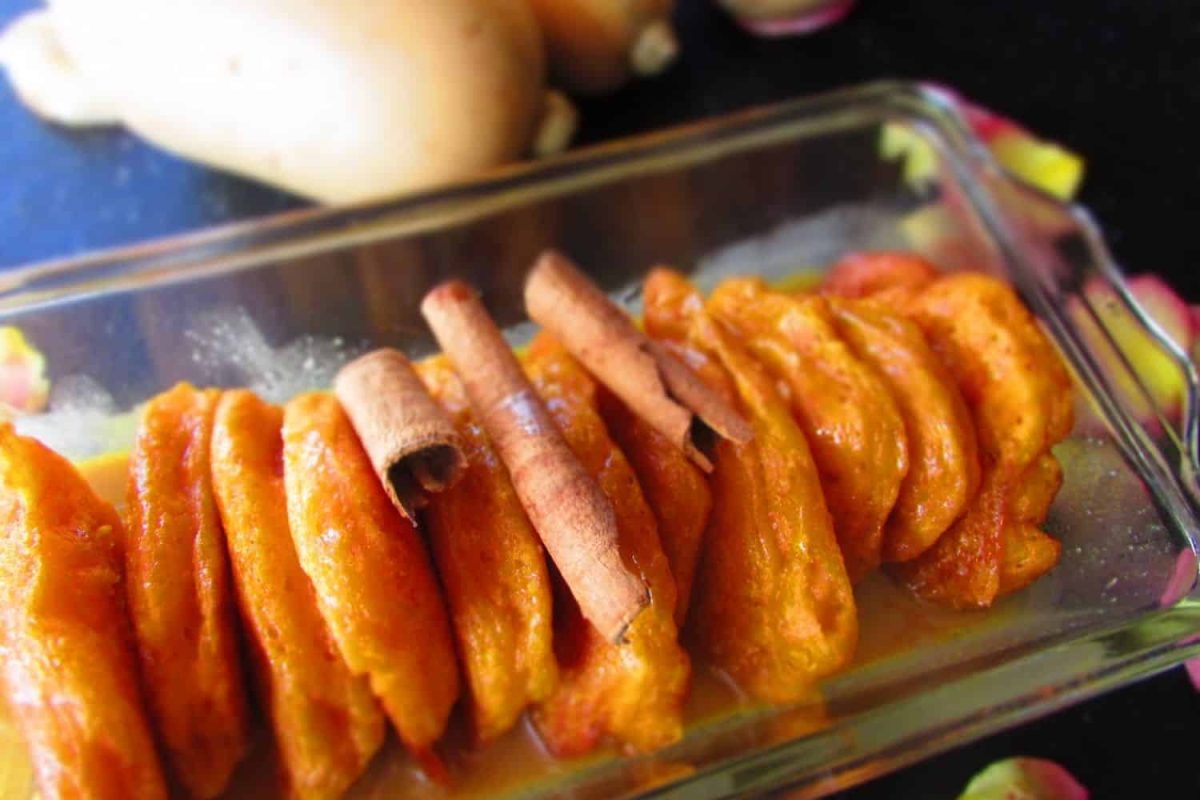 Ingredients
For the Fritters
2

Medium Butternuts

Cooked and cubed

375

ml

Flour

5

ml

Baking Powder

2

Eggs
For teh Caramel Sauce
125

ml

Butter

100

ml

Brown Sugar

5

ml

Vanilla Essence

125

ml

Vegetable Oil
Instructions
Mix the butternut, eggs, flour and baking powder.

Heat half the oil in a frying pan to a medium heat. Scoop spoonfuls (not more than 4 at a time) in the pan. When it is cooked halfway through, turn it over.

When golden brown, place on kitchen paper to remove excess oil. Place in an oven dish. Repeat until batter is finished. Replenish oil if needed.

In a saucepan, heat the butter and add the sugar and vanilla. Cook on medium heat until a thick sauce is formed.

Pour the caramel sauce over the fritters. Place in a medium preheated oven for 10 minutes before serving.