To put things like Bacon and Braai together is sheer genius! These delicious and ridiculously easy-to-make cherry bacon sosatie sticks make a great starter to keep your guests (or starving children) happy while they wait for the main meal to hit the plates.
The Magic of a Braai
A braai (or Barbecue, as the rest of the world knows it) is the go-to cooking method for most South African gatherings. Many South African households make braaing one of their weekly evening meals (often regardless of the weather!). Building a fire and tending to it while feeling its warmth, breathing the fresh outside air, and watching its golden flames dance, can do so much more for you than just cook your food.
Why add Cherry Bacon Sosatie Sticks to the menu?
One of the fun aspects of cooking over a fire is planning and using your heat wisely and these Cherry Bacon sticks can easily be slotted in as a tasty appetizer. They are super fast and simple to assemble, cook relatively quickly, and are one of the few things that cook best over the hotter coals. They are also especially delicious when eaten straight off the fire (saving the hassle of extra dishes). And of course, there is the simple fact that they include bacon, generally anything with bacon is a good idea to add to the menu!
To conclude, layering a skewer with some sweet cherries and folded strips of streaky bacon, giving them a quick sizzle over the heat and sharing them around the fire is super easy to achieve and simply a good idea.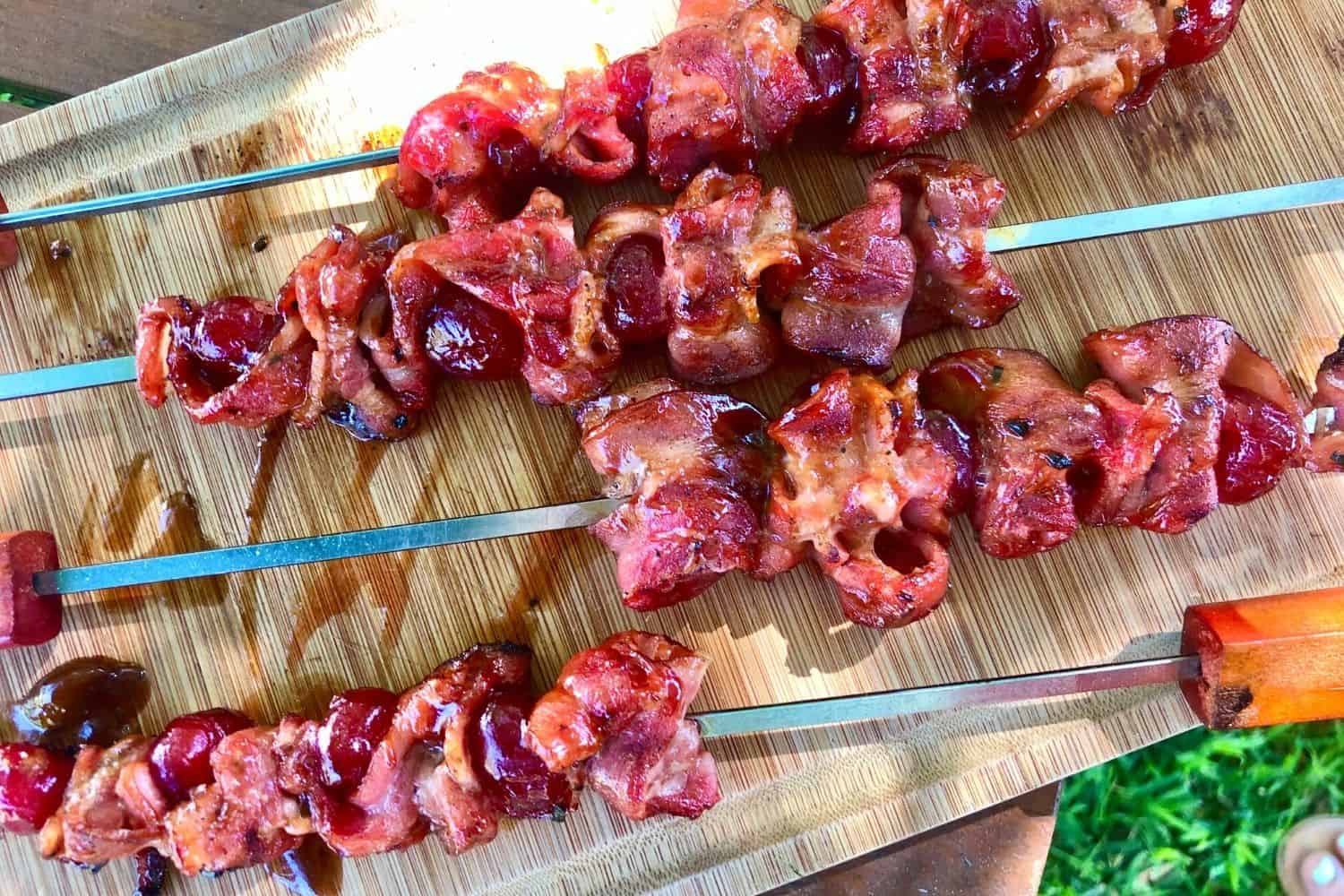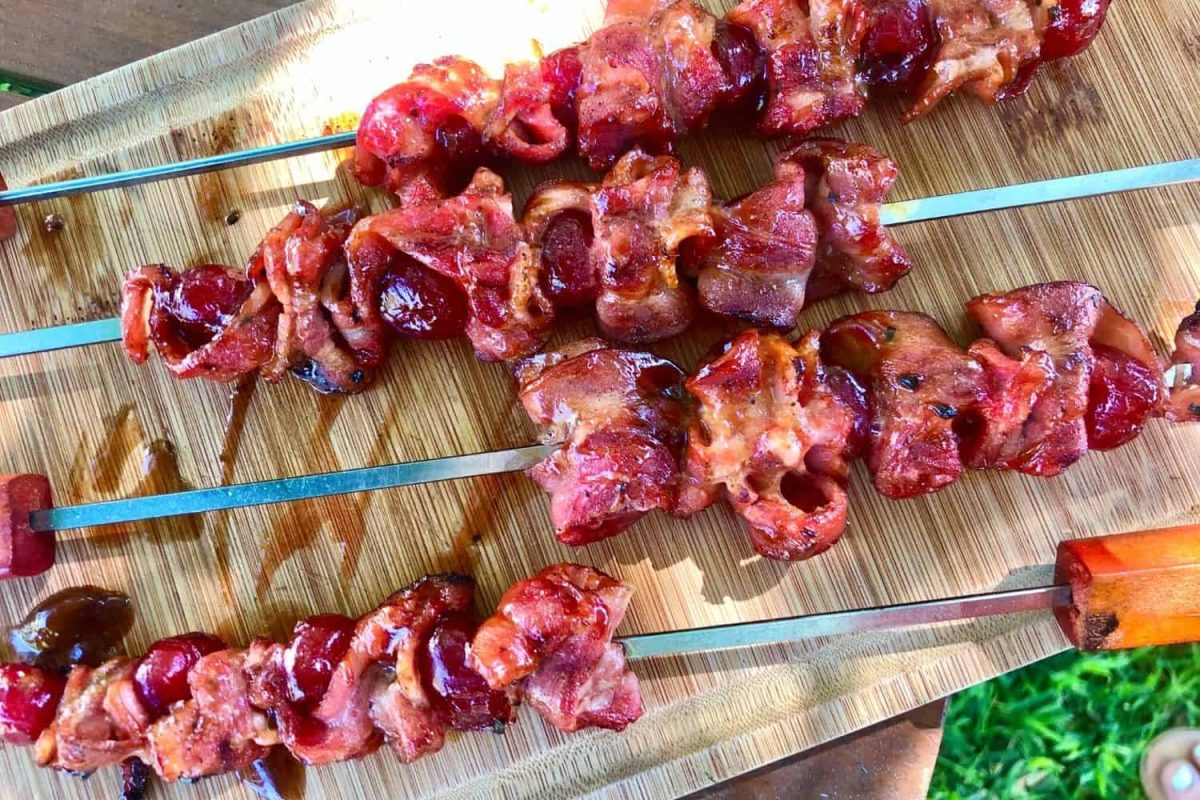 Ingredients
600

g

Streaky Bacon

300

g

Marachino Cherries

Keep the juice for later
Instructions
On a sosatie stick add one cherry and then thread the streaky bacon strips. The spacing should be one cherry and then one strip of streaky bacon threaded and then repeat. I use about four bacon strips, but you can use as much as you feel comfortable with.

Over the hot coals place the cherry bacon sticks until crispy and cooked. To make it easier, place all of the cherry bacon sticks into a braai grid that you can close so that turning them on the fire is much easier.

Before serving, pour the leftover cherry syrup from the jar over the sosaties (skewers) just as they are done
Try this incredibly yummy braai dessert: Mini individual Apple Braai Pies Filled with Raisins