The beautiful wine estate is situated in Somerset West, Western Cape, and has won two awards in the prestigious 2022 Great Wine Capitals Best of Wine Tourism Awards.
The awards celebrate innovation and excellence in wine tourism in the eleven greatest wine regions of the world. They recognize the commitment of leading wine estates and provide travellers with a great reference list of estates to visit.
Winners were announced at a ceremony in Hermanus
The winners were announced in Hermanus on Tuesday, 12 October. And Vergelegen MD, Wayne Coetzer, expressed his delight.
"We're absolutely delighted with these accolades, as the past 18 months have been extremely tough for all of us in the wine and hospitality industries. The awards recognize the hard work, resourcefulness and dedication of our staff. As more people prepare to travel again, we hope this recognition will encourage locals and tourists to put Vergelegen on their must-visit lists."
Vergelegen's landscape and architecture
Vergelegen was founded in 1700 and was named a Provincial Heritage Site in 2019. The estate can be seen as a treasure trove of history, culture, architecture and horticulture.
At the core of Vergelegen's history, lies a beautifully restored homestead, surrounded by 18 extensive gardens and filled with some of the oldest recorded trees in the country.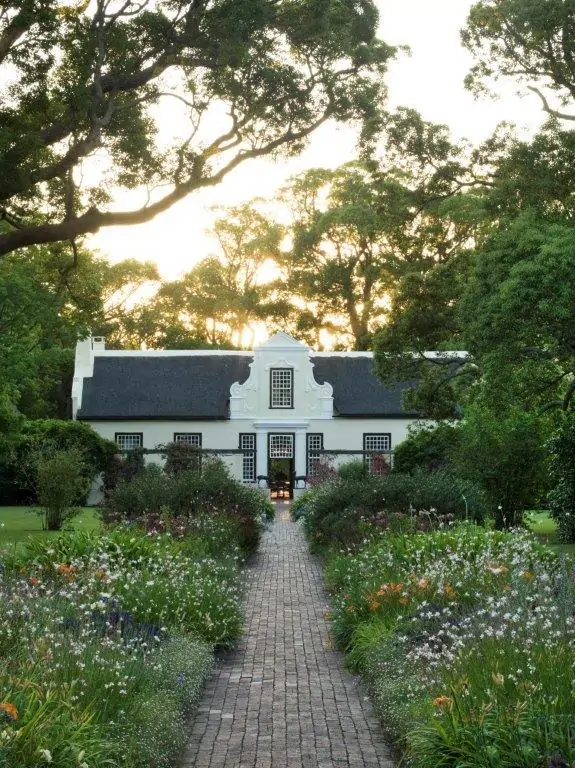 Sustainability of the wine farm
Vergelegen became the first South African Biodiversity and Wine Initiative Champion in 2005. They made remarkable progress with a large-scale alien vegetation clearing programme and completed it in 2018. As a result, 1900 hectares was declared as a private nature reserve.
The estate is completely self-reliant for all its water needs, with the vegetable garden supplying the restaurants, and providing donations to local community kitchens. Meat and fish are supplied by independent producers noted for locally- sourced, ethically- raised meat and fish.
ALSO READ: 10 SA Wine Farms that made the World's Best Vineyards list 2021