Chery gives Tiggo 4 Pro to one lucky runner
Chery Tiggo Pro fleet provide logistics support
Fans join in on the #WithCheryWithLove campaign
The Absa Johannesburg Run Your City 10K was hosted successfully this Saturday with a record 12 000 people participating. And Chery showed up as always to not only make sure the event ran smoothly, but also that everyone had fun along the way.
Chery is the SUV and lifestyle partner of the RUN YOUR CITY Series, a set of races through South Africa's largest cities. The races have been designed to expose runners to some of the unique spots in their hometowns, while competing for a rich purse of prizes.
To make the RUN YOUR CITY Series even more unique, the organisers (Stilwater Sports) and sponsors like Absa and Chery work together to create fun and excitement along the way. This includes live music and high-energy distance markers, where participants can recharge and refresh.
For Chery South Africa, the event is an integral part of its #WithCheryWithLove campaign. Chery has launched this campaign across the world to not only celebrate the Chery lifestyle, but to do good and have fun at the same time.
"We may be one of the youngest Chery markets in the world, but our customers and South Africans in general have taken to the #WithCheryWithLove campaign with the same energy that they do most things," says Bianca van Staden, Brand and Marketing Manager for Chery South Africa.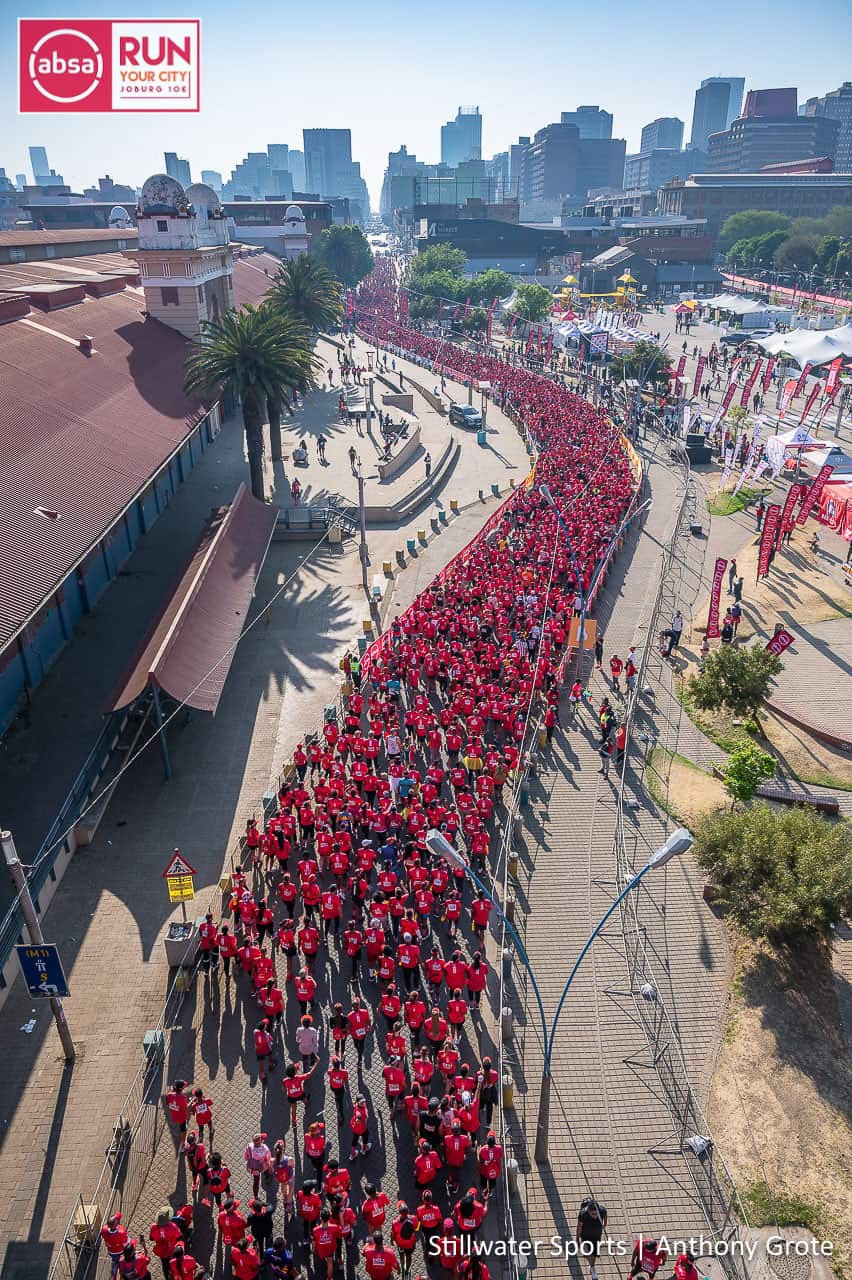 Van Staden says that for the RUN YOUR CITY Joburg race, Chery together with Absa and Stillwater Sports, gave away yet another Chery Tiggo 4 Pro. This is the second race in a row where one lucky runner won the keys to their own brand-new Tiggo 4 Pro.
In Durban, the previous RUN YOUR CITY Race, Chery gave the keys to Ziningi Sibisi, a local Durbanite who was still trying to catch her breath at the end of the race when she found out she was the proud owner of a new Chery.
In Johannesburg, Aadil Patel, a recreational runner, was called to the stage and handed the keys to a Chery Tiggo 4 Pro worth R289 900.
While Chery will be best remembered by Patel and the other runners for their rich prize hand-over, they were also very busy behind the scenes to make sure the race was run smoothly. For one, Chery provided the lead time-keeping vehicle and logistics vehicles that were used by officials, medical personnel and other staff members that kept runners safe and on track.
Chery also provided their extensive network of dealers to the organisers for runners to sign up for the race prior to it taking place this weekend.
Lastly, Chery commandeered the well-known actor, Chery driver and fan favourite Armand du Plessis to join them at the race. Armand hosted a competition of his own in the run-up to the race, handing over tickets to the event, sharing fun pictures of red-faced runners and encouraging more Jo'burgers to kick-start their active lifestyles.
Says Van Staden: "When Chery gets involved in an activity, they do it with energy and conviction. We cannot wait for the next RUN YOUR CITY campaign to get more people on the road and who knows, perhaps we will even hand-over yet another Chery Tiggo Pro to a lucky runner."
Fans of road running can watch highlights of the event on SuperSport and can find fun updates from the race day by searching for #WithCheryWithLove and #RunYourCity on social media.
Content and images supplied via QuickPic