The moment Apple enthusiasts and iPhone users have been eagerly awaiting is now officially on the horizon. Apple has confirmed that iOS 17 is set to launch on September 18, 2023, during its highly anticipated iPhone event. Let's explore what's in store for iOS 17 and the exciting features that will soon grace your Apple devices.
iOS 17 Release Date: September 18, 2023 – Mark Your Calendars
Apple aficionados can now set their calendars for September 18, 2023, as the release date for iOS 17. This long-awaited announcement comes on the heels of Apple's recent iPhone event. The confirmation of this date aligns with Apple's tradition of releasing major iOS updates in September, coinciding with the unveiling of new iPhone models.
This timeline follows the typical pattern of iOS releases, starting with an official announcement at Apple's Worldwide Developers Conference (WWDC) earlier in the year, followed by a public beta testing phase. The September 18 launch date ensures that users can look forward to a seamless transition to iOS 17 as they welcome the next generation of iPhones.
Anticipated Features: What iOS 17 Has in Store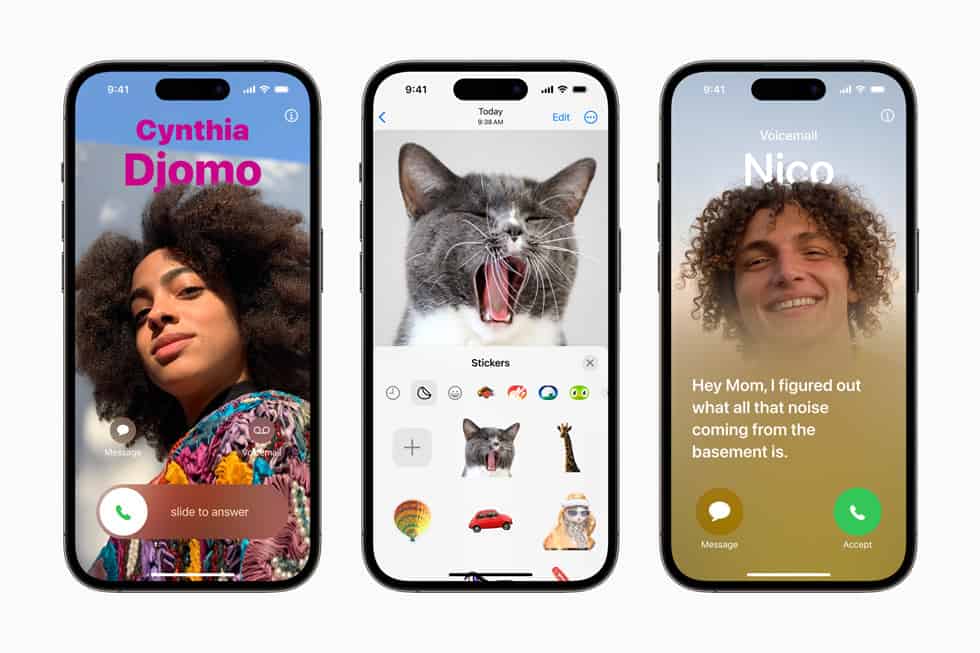 While the specifics of iOS updates are typically shrouded in secrecy until the official announcement but we can now we can share the following that iOS 17 will offer:
Interactive Widgets iOS 17 revolutionizes the iPhone experience with interactive widgets available on both the lock screen and home screen. These widgets seamlessly support apps from both Apple and third-party developers.
NameDrop: Streamlined Contact Sharing The innovative NameDrop feature harnesses the power of AirDrop, allowing iPhone users to effortlessly exchange contact information by simply bringing two iPhones together.
Enhanced FaceTime iOS 17 enhances FaceTime with new capabilities. Users can now record and send audio/video messages in case they miss a call. Add a touch of creativity with 3D effects during FaceTime calls, and initiate FaceTime conversations directly on your Apple TV.
Customizable Contact Posters iOS 17 introduces customizable Contact Posters in the Phone app, enabling users to tailor what their contacts see when they receive a call. Select a photo or Memoji, choose fonts, font colors, and more, making each call unique. Live voicemail and call screening features are also being introduced in select regions. These customizations extend to third-party apps as well.
StandBy: Transform Your iPhone into an Information Hub Unlock the potential of your iPhone with the StandBy feature in iOS 17. When your Apple iPhone is charging, it transforms into an information hub, displaying customizable full-screen information such as the time, Live Activities, incoming notifications, and a plethora of widgets—all right on your locked screen.
Live Voicemail iOS 17 introduces Live Voicemail, which provides real-time transcription of voicemail messages directly on your Lock Screen as the caller speaks. This feature allows you to read the voicemail content as it's being delivered and decide whether to answer the call or not. Calls identified as spam by your carrier will be automatically declined and won't appear as Live Voicemail notifications.
Conclusion: A Date to Look Forward To
With iOS 17's release date firmly set for September 18, 2023, Apple users can anticipate a host of exciting features to enrich their overall iPhone experience.
Stay tuned for more updates and prepare for a game-changing upgrade that will take your iPhone to new heights of functionality and user satisfaction.