The Triton Heritage Edition will be limited to 50 units.
Buyers will be treated to an exclusive VIP customer care experience
JOHANNESBURG – This heritage month, Mitsubishi will be celebrating their contribution to the South African motoring landscape with a limited edition Triton Heritage Edition model. This special treatment is reserved for the top of the range Triton double cab 4×4.
"Bakkies occupy a very special place in the hearts and lives of South Africans and Mitsubishi bakkies have a long and distinguished heritage in South Africa, if you think about the legacy of the Colt and now the growth of the more improved Triton," says Jeffrey Allison, General Manager: Marketing at Mitsubishi Motors South Africa (MMSA).
In celebration of this distinguished heritage Mitsubishi is launching the Triton Heritage Edition. This special edition will be limited to 50 units, all of which will be individually numbered. The Triton Heritage is like no other, as the purchase will also include a number of exclusive experiences at no additional charge.
Mitsubishi's reputation in South Africa was forged by the well-loved Colt that was known for its reliability and durability, with many customers clocking up many hundreds of thousands of hassle-free kilometres. Along with the Pajero, the Mitsubishi Colt was one of the main contributors in establishing the Japanese brand as a well-respected player in the local market.
The Mitsubishi Colt Rodeo was also the bakkie that kickstarted the Spirit of Africa event, which saw motorsport legend Sarel van der Merwe put contestants and the Colt through its paces in a series of extreme 4×4 tests.
The current Triton was launched in South Africa in 2019, and like the Colt is very quickly taking up its rightful place in the South African market.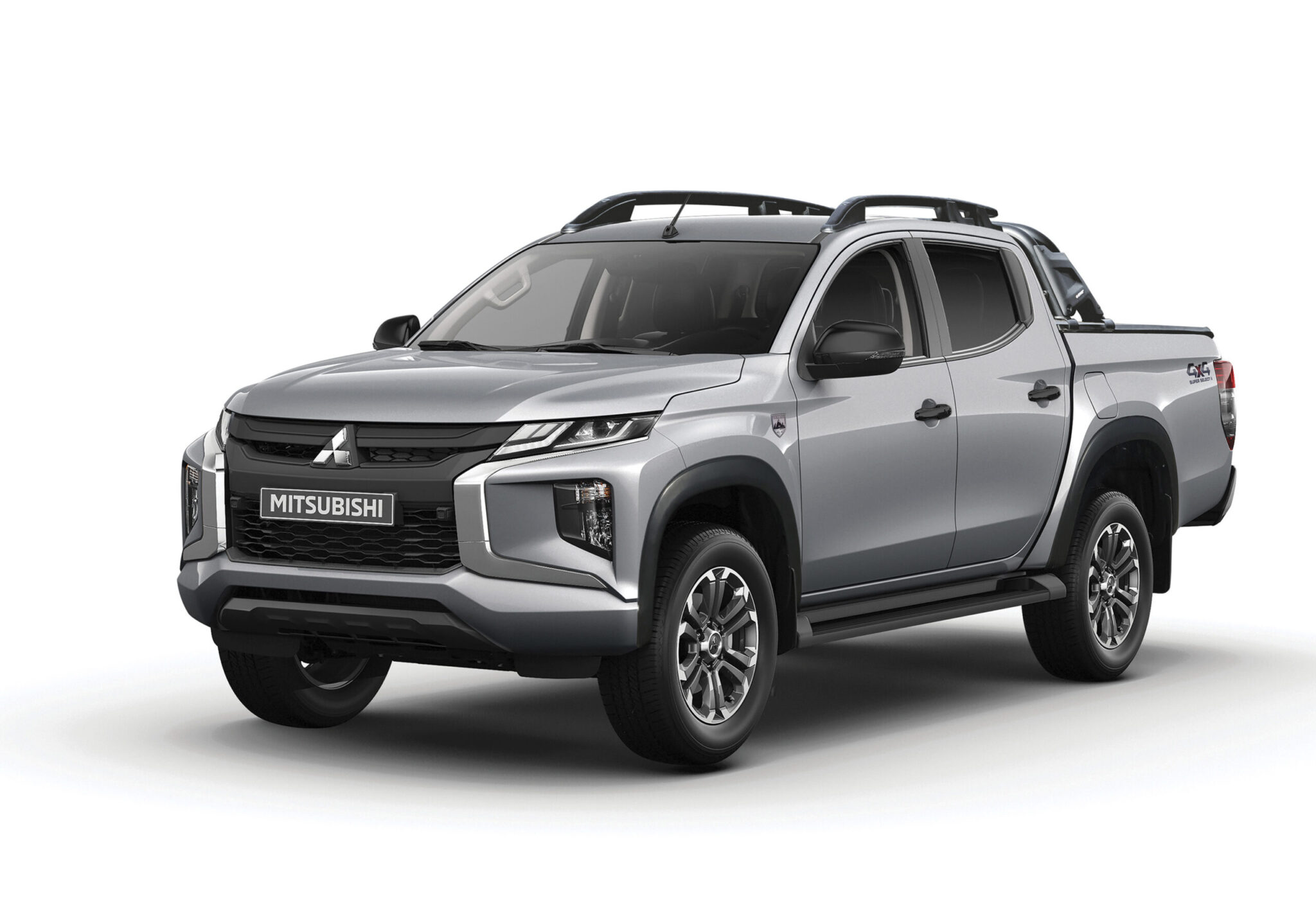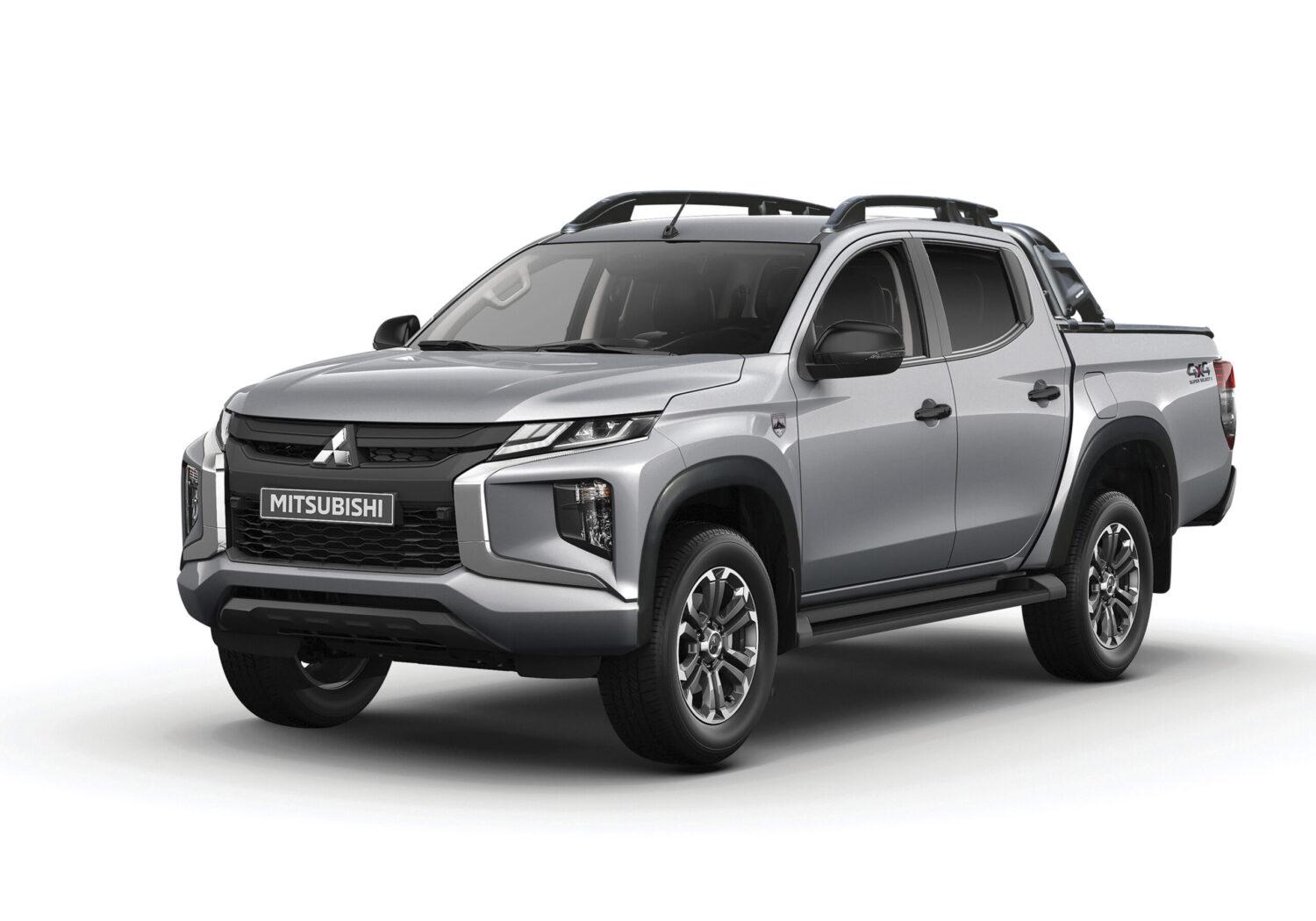 Rugged Exterior
A big part of this attraction is thanks to a refined, yet rugged exterior that incorporates Mitsubishi's "Dynamic Shield" front design, which incorporates a high bonnet and muscular-looking headlights. Sculpted bodylines featuring sharp lines add to the rugged look.
On Heritage Edition models the already striking exterior of the Triton 4×4 double cab is further enhanced by a variety of black trim pieces. The lower scuff plate, grille and wheel arch cladding are now black, as are the roof bars. Front fenders are adorned with numbered Heritage badges, solidifying its special edition status.
Standard equipment includes a rear tow bar that has been sleekly integrated into the rear end. The rubberised load bin is fitted with a black Keko roll bar and enclosed by a black tonneau cover.
Special Interior
The interior of the Triton has always been praised for the manner in which it combines a robust design with modern high-quality materials on touch surfaces such as the floor console, armrests, and parking brake. The special edition theme is continued with a numbered plaque reminding passengers of its special edition status.
Standard features such as a tilt and telescopic adjustable steering column, a multi-function leather steering wheel with audio and cruise control, Bluetooth with hands-free voice control, Carplay System, dual-zone automatic air-conditioning, rear passenger air-con vents, electric windows, auto headlights, auto rain sensors, USB and accessory sockets, leather seats, an electrically adjustable driver seat and a chromatic rear-view mirror ensure that any trip in the Triton is an enjoyable experience.
The Triton utilises Mitsubishi's legendary Super Select II 4WD system, unique in its operation and has been found to be class leading in this regard. Delivering optimum traction and handling on any surface, the system does not rely on driver input but instead transfers power to the wheels with grip instantaneously. With ground clearance of 220 mm, approach and departure angles of 31-degrees and 29-degrees respectively, and a 25-degee ramp breakover angle the Triton Heritage edition is ready for any adventure.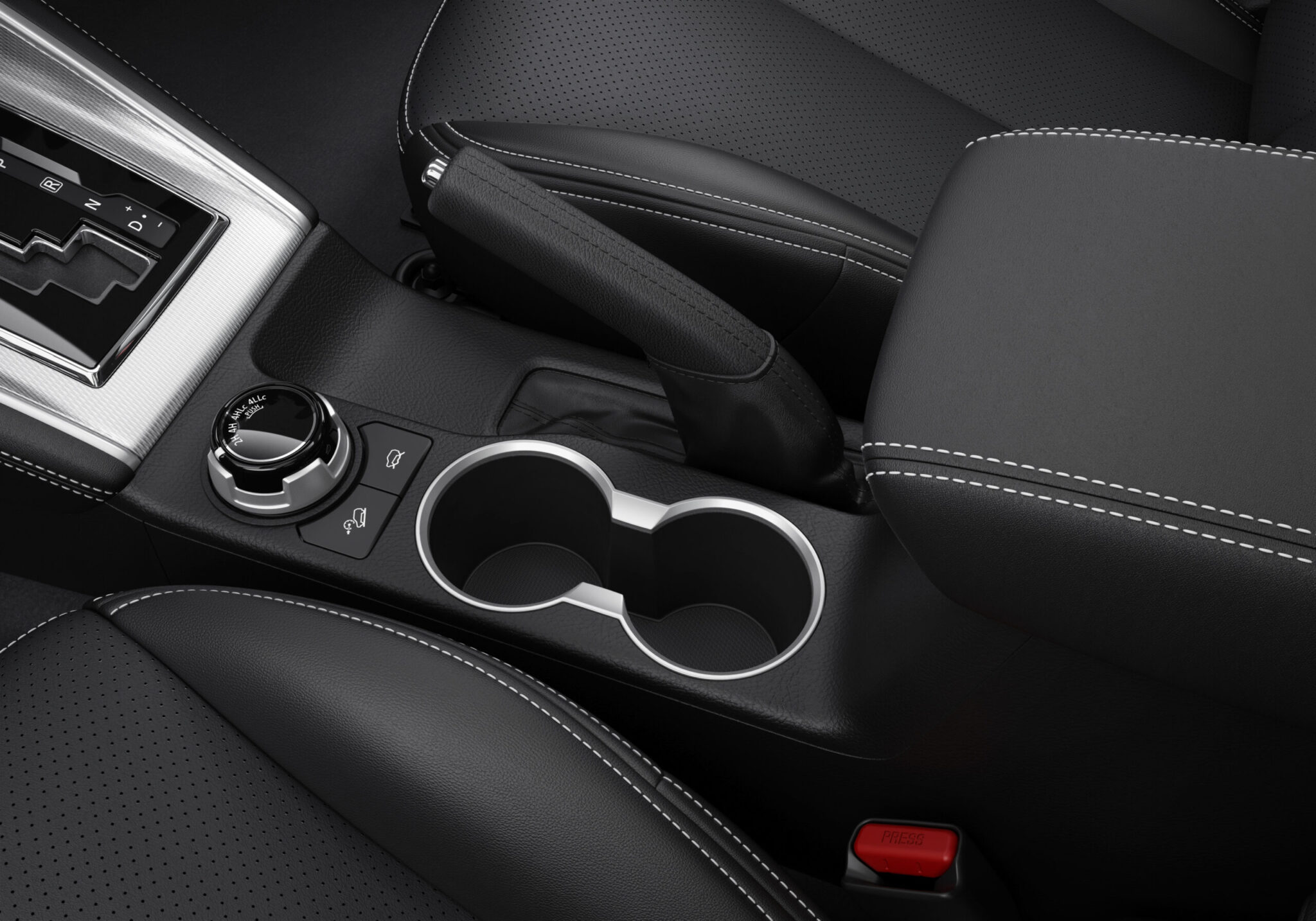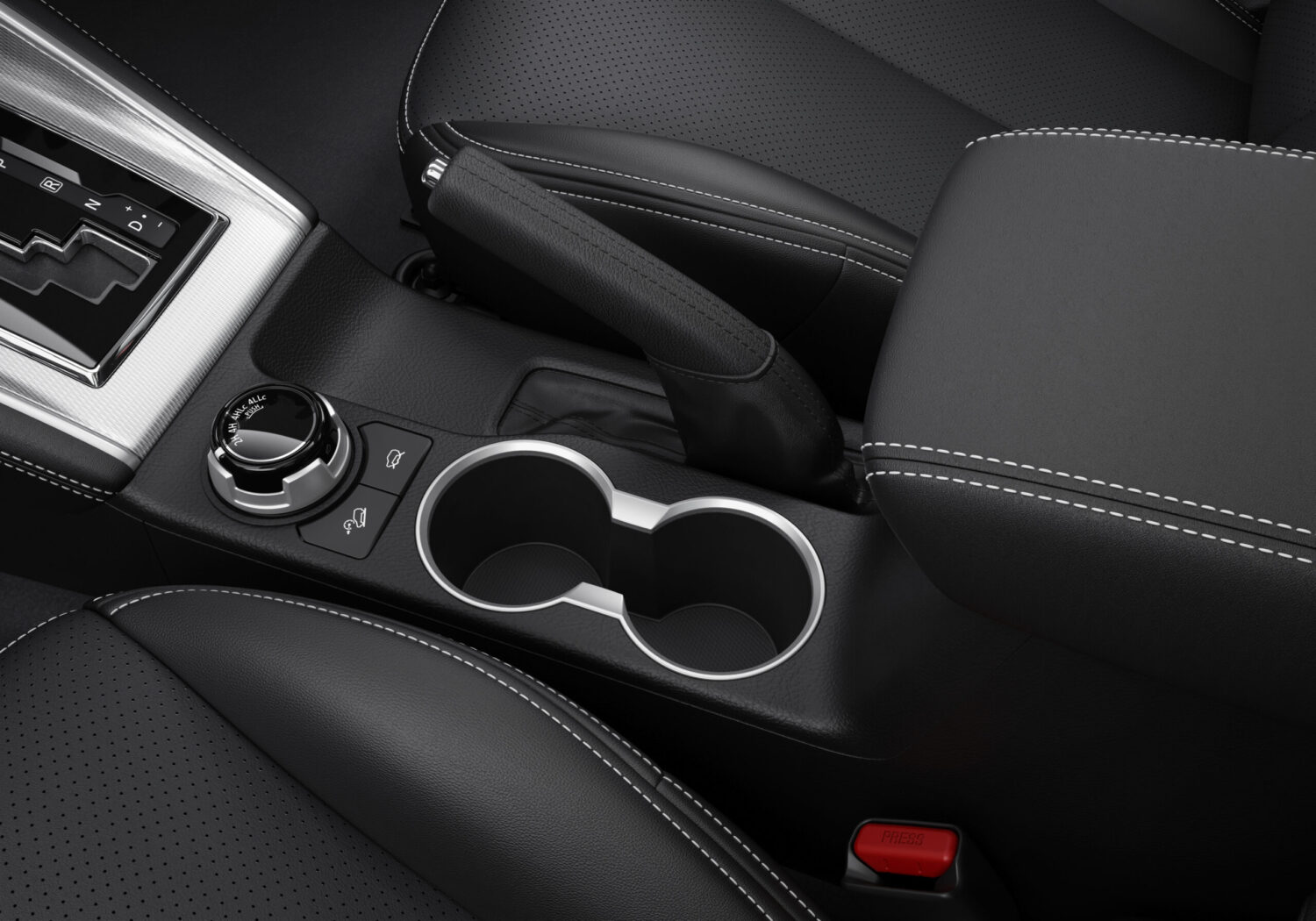 Under the bonnet
The technology remains unchanged. The tried and tested 2.4L MIVEC turbodiesel engine is paired with a smooth shifting six-speed automatic transmission featuring Intelligent Shift Control, offering 133kW at 3 500 r/min and 430 Nm of torque at 2 500 r/min.
Motorists who are lucky enough to secure one of the Triton Heritage models will receive a bespoke limited-edition gift box incorporating the limited-edition number, space for the two keys and a host of experiential benefits.
Included in the box is the opportunity to join a bespoke 4×4 club, who's first activity will be an experience that will allow owners to get to know their vehicle intimately under the guidance of expert instructors. They will gain access to an exclusive and specially curated off-roading experience trip, which will showcase the beauty and heritage of South Africa in their own vehicles. As customers drive through some of SA's hidden gems, they will also get to appreciate the true capabilities of their vehicles which will further enhance the ownership experience in the long run.
Also included in the gift box is a unique Heritage Edition card that will allow for access to a bespoke Heritage Edition portal where owners will be treated to VIP customer support. A VIP online portal will give Triton Heritage customers access to a direct communication line with trained Mitsubishi Motors Heritage specialists who will offer not only aftersales support but concierge services such as personalized service bookings, latest upgrade offerings, service plan extensions and many more personalised experiences.
The combined accessory and experiential upgrades for the 50 Triton Heritage Edition units is stated as R70 000, however the true value of personalized service and memorable experiences in your vehicle will always be understated.
"Mitsubishi are proud of their heritage in South Africa and are delighted to celebrate Heritage month by offering South African bakkie lovers a truly unique Triton, the Heritage Edition will compliment an already comprehensive Triton range offering and we aim to continue bolstering our bakkie range with complimentary derivatives going forward." says Allison.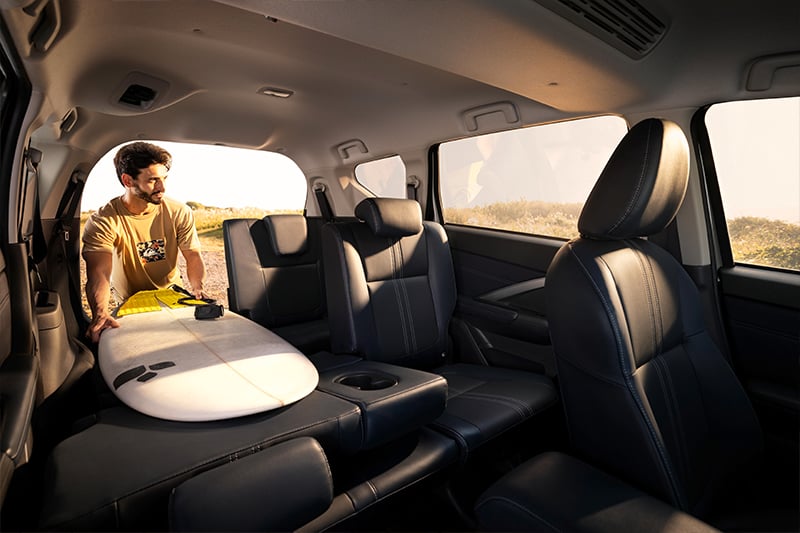 RALLIART returns
Mitsubishi have a long history with their performance brand RALLIART, honed at the highest levels of motorsport, such as the Dakar Rally and World Rally Championship. In coming months this brand will be made available to customers locally through a range of RALLIART accessories for vehicles like the Triton and others.
"We continue to aim to offer our customers a sense of pride and excitement by providing excellent driving performance along with styling that expresses strength, robustness and authenticity," concludes Allison.
Pricing
All Triton models are covered by Mitsubishi's manufacturers warranty of three years or 100 00 km, a five-year/90 000 km service plan and five-year/unlimited-mileage roadside assistance. Service intervals are every 10 000 km.


Triton 2.4L DI-SC M/T GL 4×2
R409 995
Triton 2.4L DI-DC M/T GL 4×2
R484 990
Triton 2.4L DI-DC M/T 4×2
R599 990
Triton 2.4L DI-DC A/T 4×2
R619 990
Triton 2.4L DI-DC M/T 4×4
R659 990
Triton 2.4L DI-DC A/T 4×4
R679 990
Triton 2.4L DI-DC A/T 4×4 Xtreme
R748 990
Triton 2.4L DI-DC A/T 4×4 Heritage Edition
R719 990
Partner Content, Media Contact Jeff Allison GM Marketing, MMS
Content and images supplied via MotorPress