Who knew that chocolate chip cookies could get any better? These chocolate chip cookies have a delightful twist- they are made with condensed milk! This will result in the most creamy and chewy chocolate chip cookies for you to devour in minutes!
The Role of the Condensed Milk in the Chocolate Cookies 
So, why do you need to add condensed milk to these already perfect cookies, you ask? Condensed milk not only adds more sweetness to the cookies, but it improves the texture of them radically! The condensed milk creates a chewy and softer cookie, more so than a regular chocolate chip cookie made without condensed milk. So, if you are a fan of soft and ultra-chewy cookies, this recipe including condensed milk is for you! 
Only 6 Ingredients! 
These cookies are made simply with only 6 ingredients – margarine, sugar, condensed milk, flour, salt, and grated chocolate. These ingredients are also all pretty easy to find in the supermarket. What makes these cookies even better, is that they are free of eggs, so don't stress if you don't have any around. Margarine is also a lot more budget friendly than butter, but if you would like to stick to baking with butter, you can use it instead.  
These Condensed Milk Chocolate Cookies will be particularly loved by the kiddos, but their indulgence will make them extremely difficult for anyone to resist. Be warned: they are dangerously irresistible!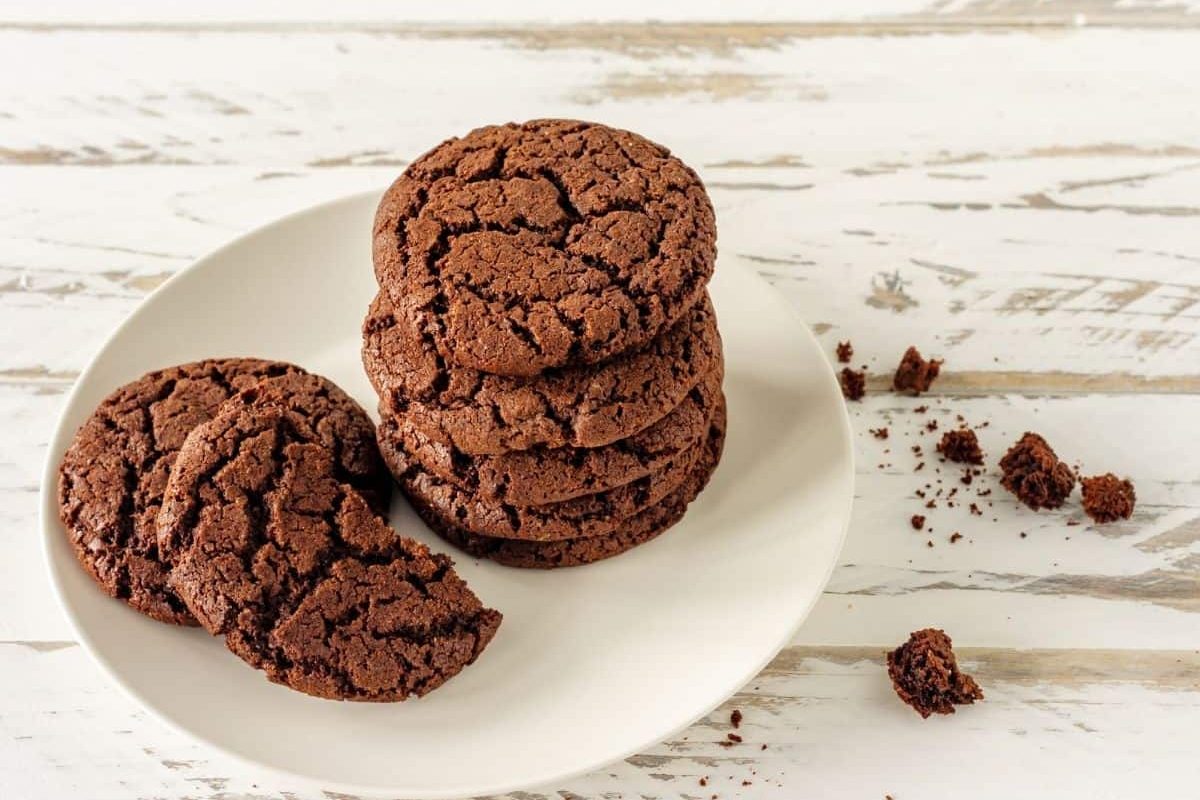 Ingredients
125

g

margarine

40

ml

sugar

125

ml

condensed milk

375

ml

flour

¼

tsp

salt

100

g

slab chocolate

grated
Instructions
Heat the oven 180° Celsius.

Cream together the margarine and sugar.

Beat the condensed milk, now add the flour and salt together with the condensed milk in to the creamed margarine and sugar.

Add the grated chocolate and mix well.

Roll balls and place on a greased flat pan. Flatten with a fork and bake for 15 – 20 minutes.