The creamiest soup that is just bursting with flavour, this Mussel Soup is perfect for the seafood lovers and is a great way to settle the craving without spending major moola at an expensive restaurant.
Calling all Seafood Lovers! 
This Mussel Soup is a staple for seafood lovers. It is full of that garlic and fresh herb flavour thanks to the thyme, basil, and Italian parsley. The milk adds a creaminess to the soup and the chicken soup powder adds a lovely savouriness and extra meaty flavour. No need to be worried about cooking fresh mussels as you can cheat and buy ready cooked mussels found in many trustworthy supermarkets. Either way you will have a lovely warming winter soup.  
Surprisingly Simple Mussel Soup
This recipe for smoked mussels is just so easy to make. It is made in one pot and uses simple ingredients. The base of the soup is made from full cream milk and chicken soup powder. When cooking in the pot, this mixture thickens with no fuss. The mussel meat is minced and added into the mixture, along with the herbs and spices, and simmered for a few more minutes.
Try this Mussel Soup for a cheaper alternative to your usual seafood restaurant dishes when you are trying to be more economical with food, or are just looking to spice your soup game up as a lover of seafood. Serve this soup with some crunchy bread on the side to dip into.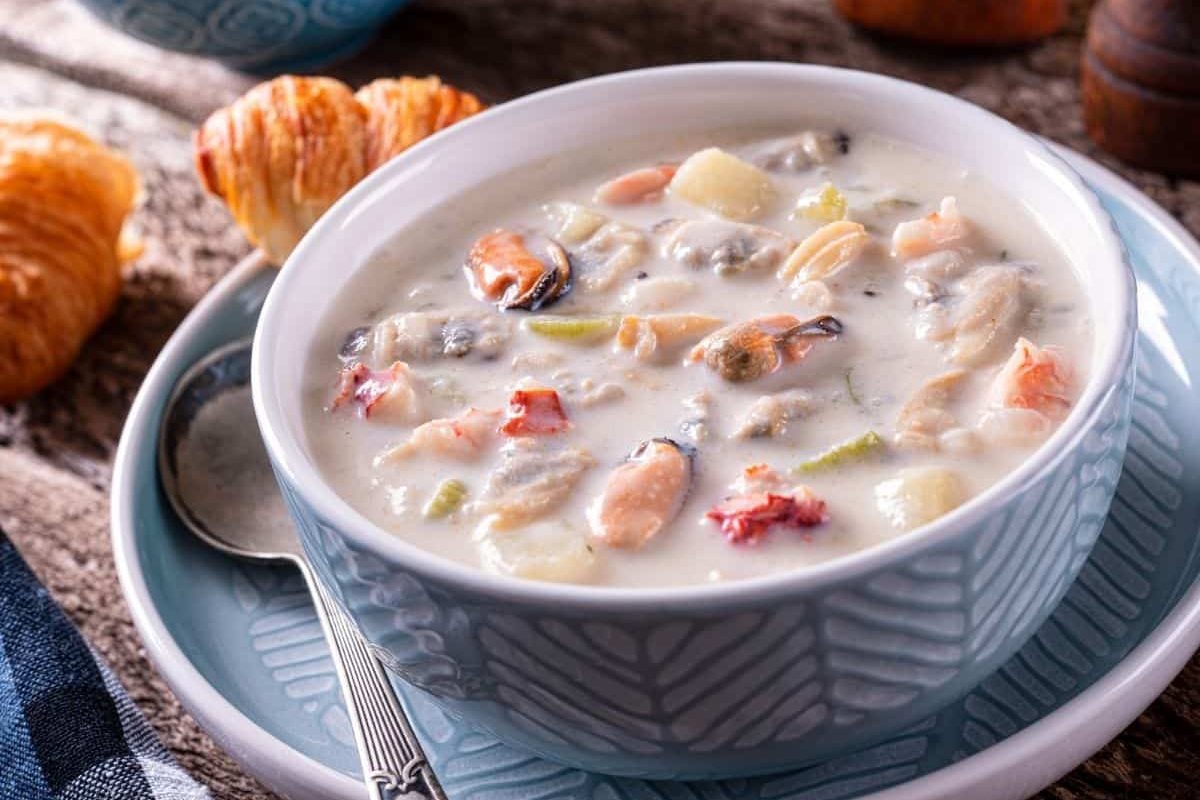 Ingredients
1

l

Full cream Milk

1

sachet

Cream of Chicken soup powder

1

tin

Smoked Mussels

3

sprigs

Thyme

¼

cup

Italian Parsley

Fresh & Chopped

4 or 5

large

Basil leaves

Fresh

2

cloves

Garlic

Coarse sea salt and freshly ground Black Pepper

1 to 2

Mussel Shells (Optional)
Instructions
Mix cold milk and soup powder in a pot and bring to a boil on low heat. Use a whisk and continuously stir. As the mixture becomes warmer it will thicken.

Use a fork and lightly "mince" the mussel meat.

As soon as the soup starts to boil, turn down the heat to a simmer and add the mussels together with the remaining oil in the tin.

Add the herbs and simmer for 5 minutes.