This delightful dessert made with a sago base and infused with cardamom is a recipe to remember. Its sweet and milky flavours beautifully combine with its spicy undertones. Providing a unique taste experience that is guaranteed to hit the spot.
What is Sago?
Sago is an interesting food that not everyone knows about. It is a starch that comes from the spongy centre within the stem of various types of palms. It is pretty much all carbohydrate and a great source of energy. Although it does not offer too many of its own nutrients, adding things like milk and various spices can easily make up for that. And for me, the biggest bonus to sago is that it is gluten-free! So this cardamom infused sago dessert is an extra fabulous treat for those that have become accustomed to saying goodbye to all those yummy warm baked desserts.
Baked Sago Dessert: Not your Average Pudding
The textures and tastes presented to the pallet with this divine sago dessert are akin to none other. There really is something quite amazing about the exhilarating aromas of cardamom, cinnamon and nutmeg baked into a sweet and milky porridge-like pudding. Think milk tart, but with even more texture and flavour.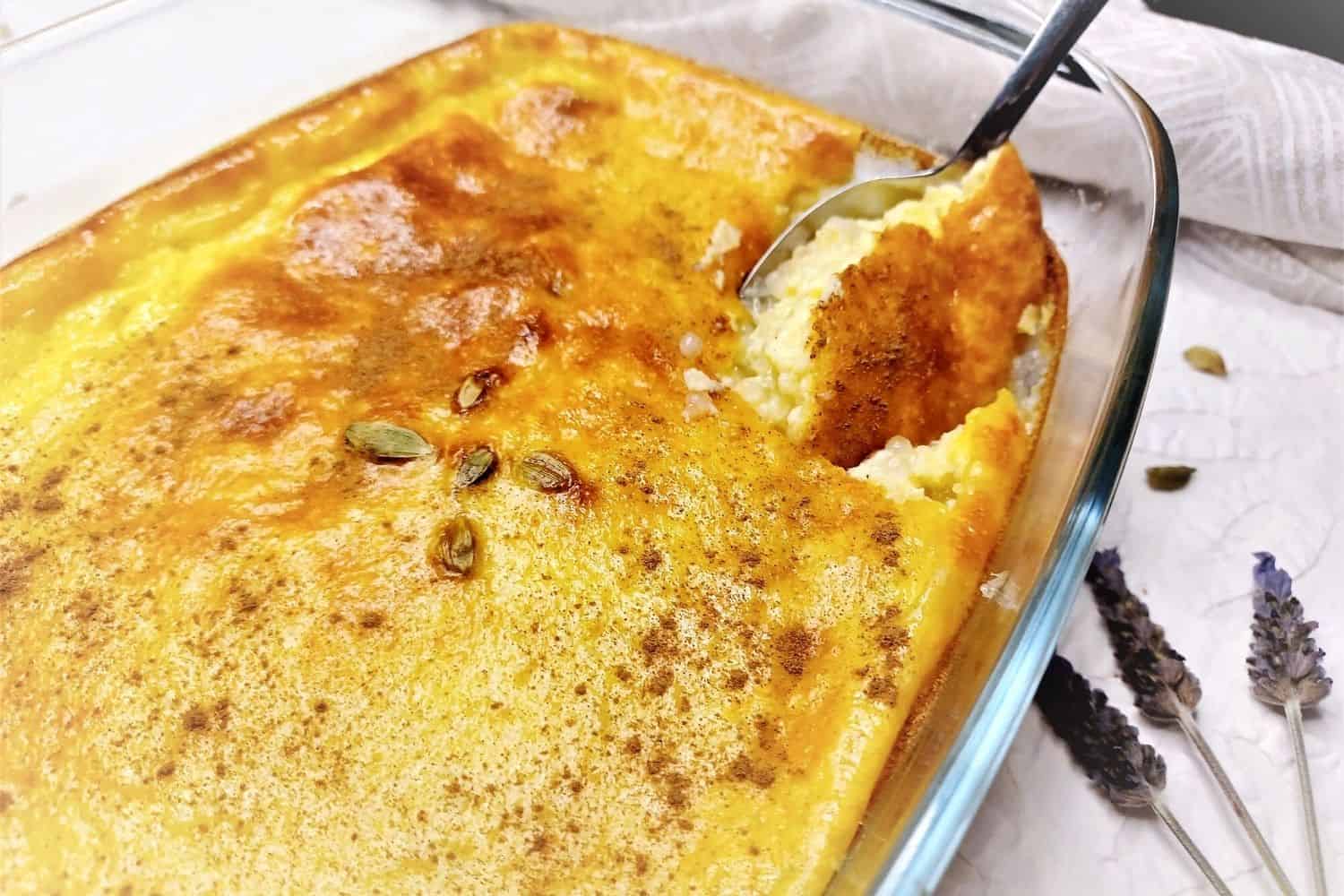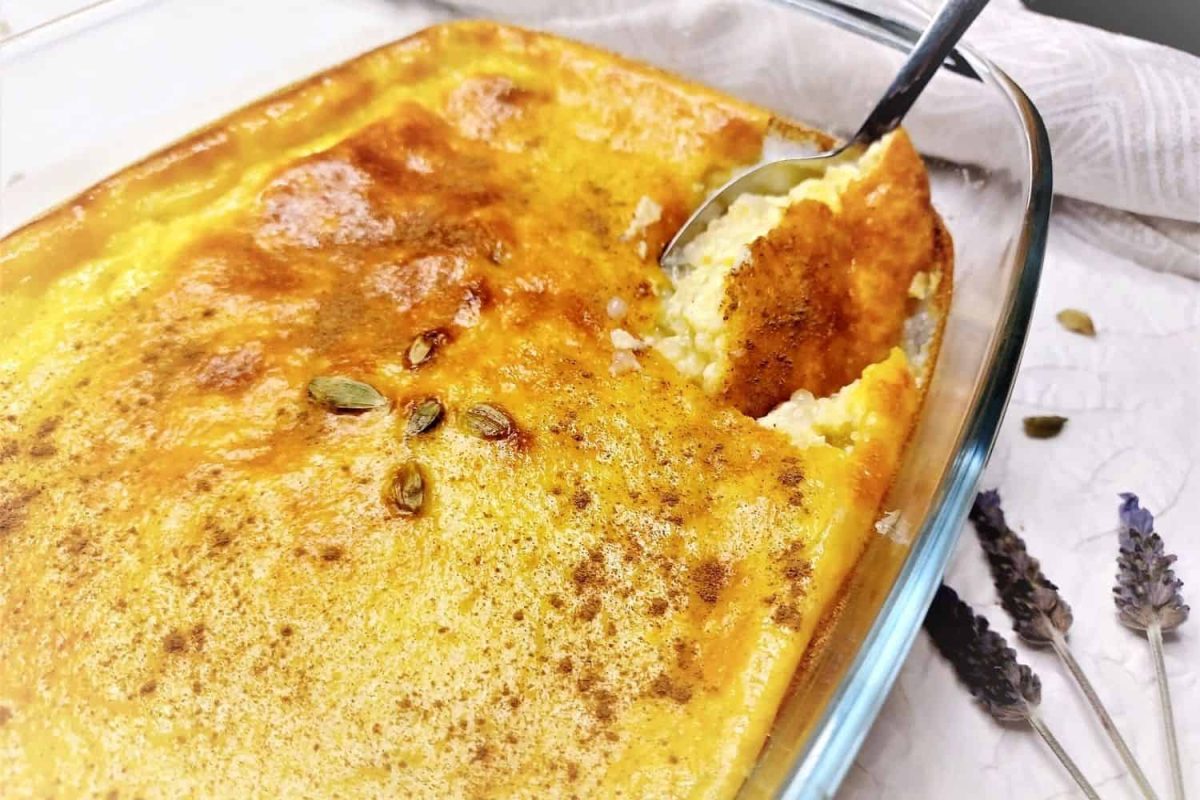 Ingredients
6

cups

full cream milk

1

cup

sago

soak for 20 minutes in water

¾

cup

castor sugar

1

stick

cinnamon

6

pods

cardamom

bruised that seeds are visible

A pinch of nutmeg

1

tsp

vanilla essence

6

eggs

lightly beaten Cinnamon
Instructions
Preheat the oven to 160C.

In a saucepan, heat the milk on medium heat with the added soaked sago. 

Add the caster sugar, cinnamon and cardamom, and a pinch of nutmeg.

While the milk is heating up, stir continuously, until the sago becomes transparent.

Remove from the heat and allow to cool slightly, and remove the whole spices. 

Add a little of the warm sago milk to the eggs to warm up the egg mixture, then add all the egg mixture to the sago.

Pour the mixture into a greased oven dish and bake for 40 to 55  minutes, until the topping is slightly golden in color and pudding is set.

Remove from the oven and sprinkle with a little cinnamon. 

Serve with custard warm or cold.