Soft, fluffy and light, these divinely rewarding bite-sized cupcakes, topped with a decadent swirl of caramel and sweetened cream cheese, will quickly become a favourite. As easy to eat as they are to make, so be sure to make plenty!
Caramel and Cream Cheese Flavour Pairing
We all know and love the combination of a smooth and tangy cream cheese icing on a soft, sweet carrot cake. Well, this recipe takes this flavour pairing idea a step further towards perfection. The subtle zest of cream cheese combined with the smooth sweetness of caramel, all swirled on top of a moist vanilla sponge cake, creates the most spectacular tarty taste experience. Think salted caramel, but better.
Easy to make Cupcakes
With just 20 minutes for prep and another 20 minutes for baking you can have these divine little caramel cream cheese cupcakes served up and ready to be devoured. It's as simple as whipping together your sugar and butter into a white creamy mix. Then beat in your eggs and sift in your dry ingredients. Lastly, you gently blend in the milk and vanilla essence. Now you can scoop your little portions of doughy cupcake mix into a pregreased cupcake pan.
While your cupcakes fill the house with the delightful scents of sweet and fluffy baking, you can whip together your cream cheese and butter, followed by slowly sifting your icing sugar in. Now the best part of it all. Layer a piping bag with your cream cheese yumminess and layers of smooth caramel. This then becomes a beautiful swirl of sweetness when squeezed out onto your freshly baked vanilla cupcakes.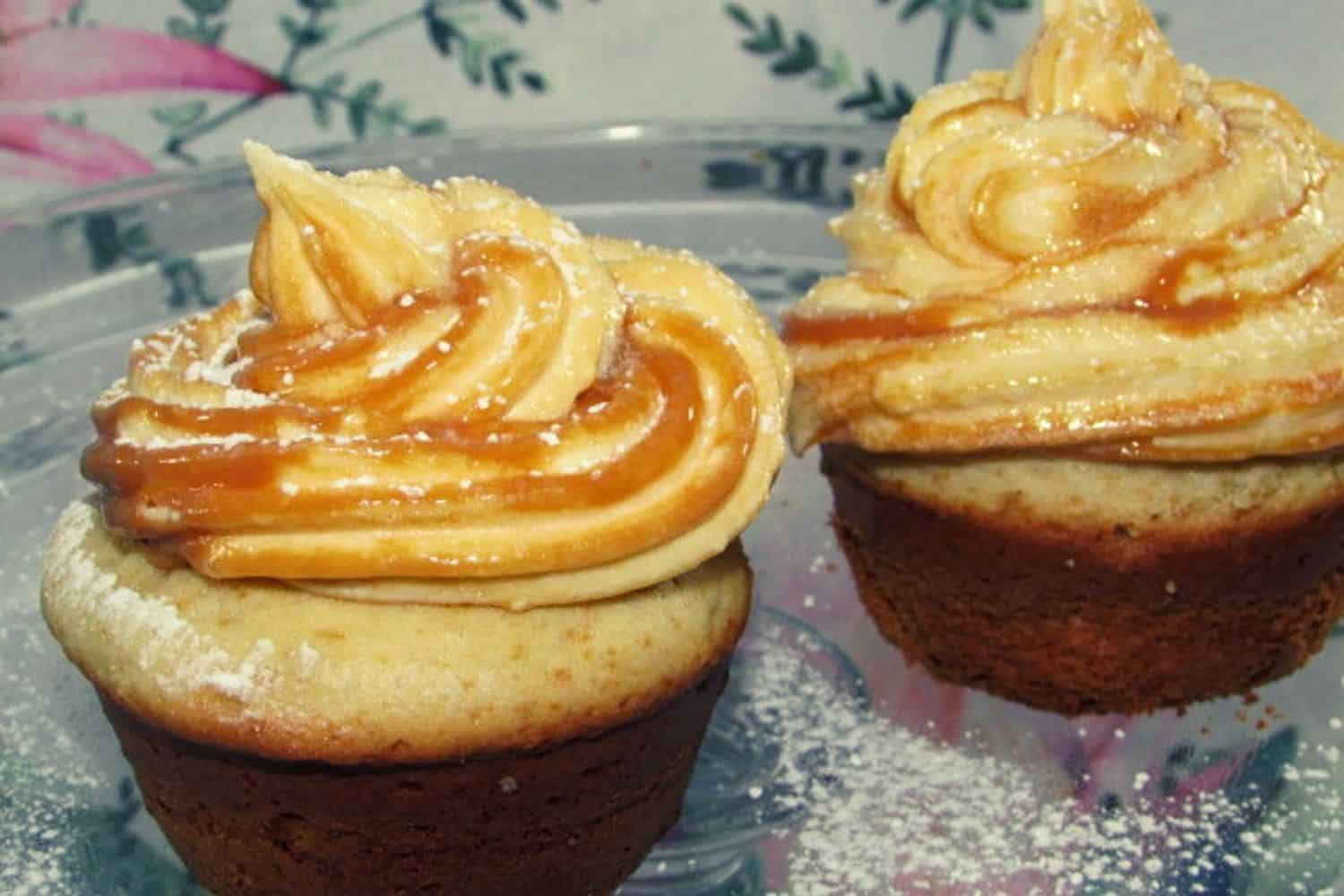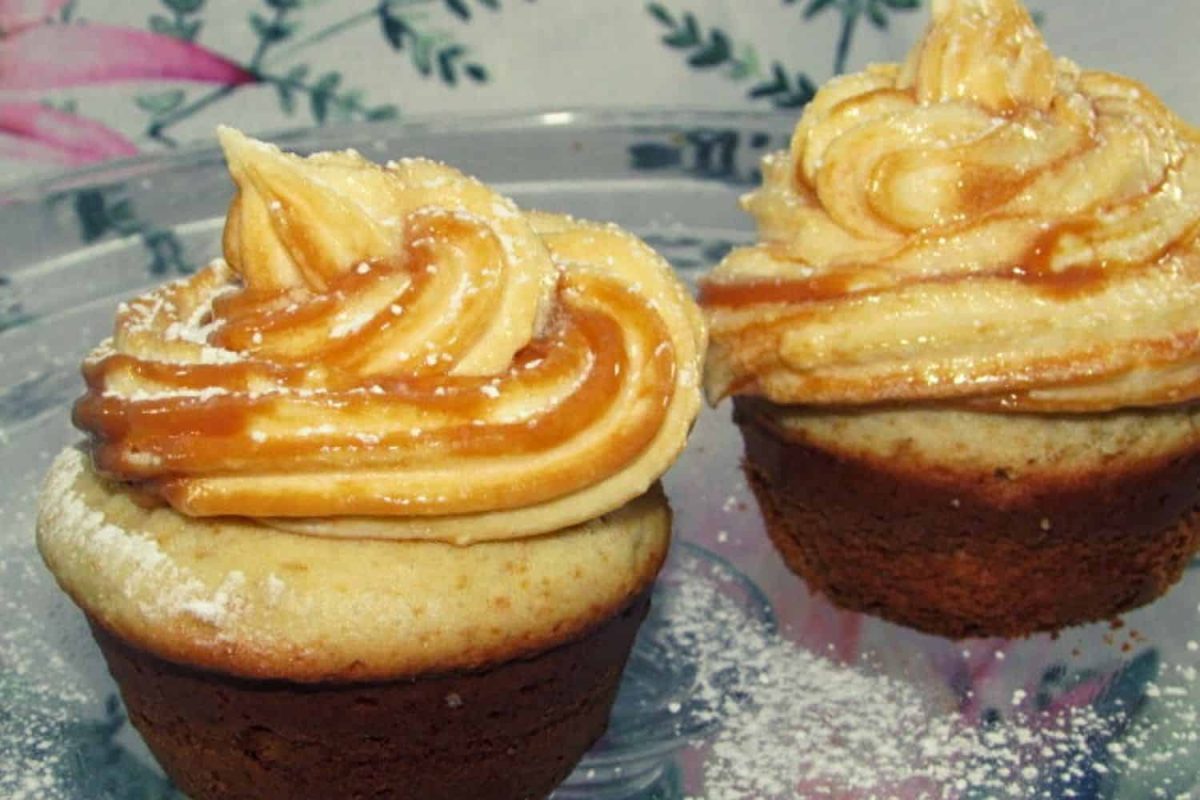 Ingredients
For the Cupcakes
125

ml

Butter

200

g

Sugar

2

Eggs

10

ml

Baking Powder

2

ml

Salt

5

ml

Vanilla Essence

500

ml

Flour

Milk
For the Topping
125

ml

Icing Sugar

200

ml

Butter

100

ml

Cream Cheese

150

ml

Caramel
Instructions
For the Cupcakes
Beat the sugar and butter until it's creamy and turns white.

Add the eggs and beat lightly.

Sift the dry ingredients with the mixture.

Add the milk, vanilla essence and beat gently.

Scoop equal amounts into a greased muffin pan.

Bake at 180 degrees for 20 minutes.
For the Topping
Mix the butter and cream cheese.

Sift the icing sugar with the mixture and mix.

In a piping bag with a nozzle of your choice, layer the icing sugar and caramel.

Pipe onto the cooled cupcakes.