Talk about a healthy version of your standard coleslaw! This Beetroot, Apple, and Garlic Coleslaw is packed with nutritional value and vitamins, and is full of flavour and a vibrant purple beetroot color. Serve this healthy and versatile slaw as a side to any dish of your choice.
A Feast of Nutrients
This coleslaw features 3 ingredients which are considered superfoods– organic wholefoods that are full of nutrients, and have been used for years for nourishment and healing. Beetroot is a root vegetable that is full of vitamin C, as well as folate (vitamin B6), manganese, potassium, and iron. Beetroot is also a great source of fiber and is therefore good for your gut! Apples and garlic have been praised for what seems like forever due to their medicinal properties. Both garlic and apples are known to have immune boosting properties; garlic has been used since ancient times as a medicine, as it contains allicin, a sulfur compound with medicinal properties. Apples have a large amount of vitamin C, and are also full of antioxidants, which may help lowering levels of cell damage and Diabetes. Apples are also known to be good for heart health as they contain a large amount of soluble fiber which can lower blood cholesterol levels!
In just 10 minutes, you can have this Beetroot, Apple and Garlic Coleslaw that has been pickled to perfection, ready to serve to accompany any main dish you would like. It will also be perfect for when you are feeling in need of an immune-boost during the cold and flu season!
Chef's Notes:
Absolutley crucial that it sits for at least the time mentioned, otherwise the beetroot still has a raw texture and flavour.
Also delicious without the apple.
Any vinegar can be used. I used Kombucha vinegar once and it was amazing.
Also yummy with soya sauce added.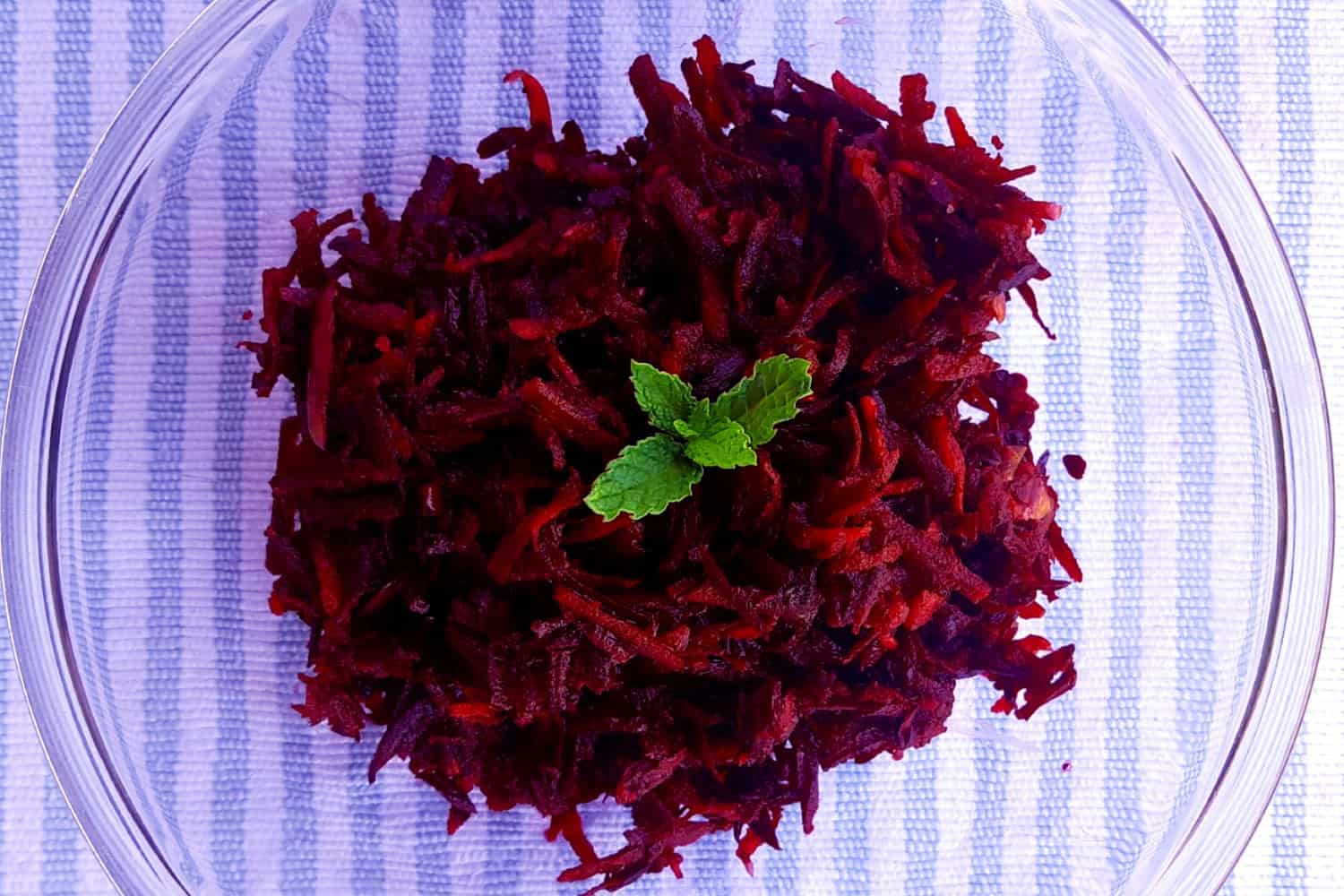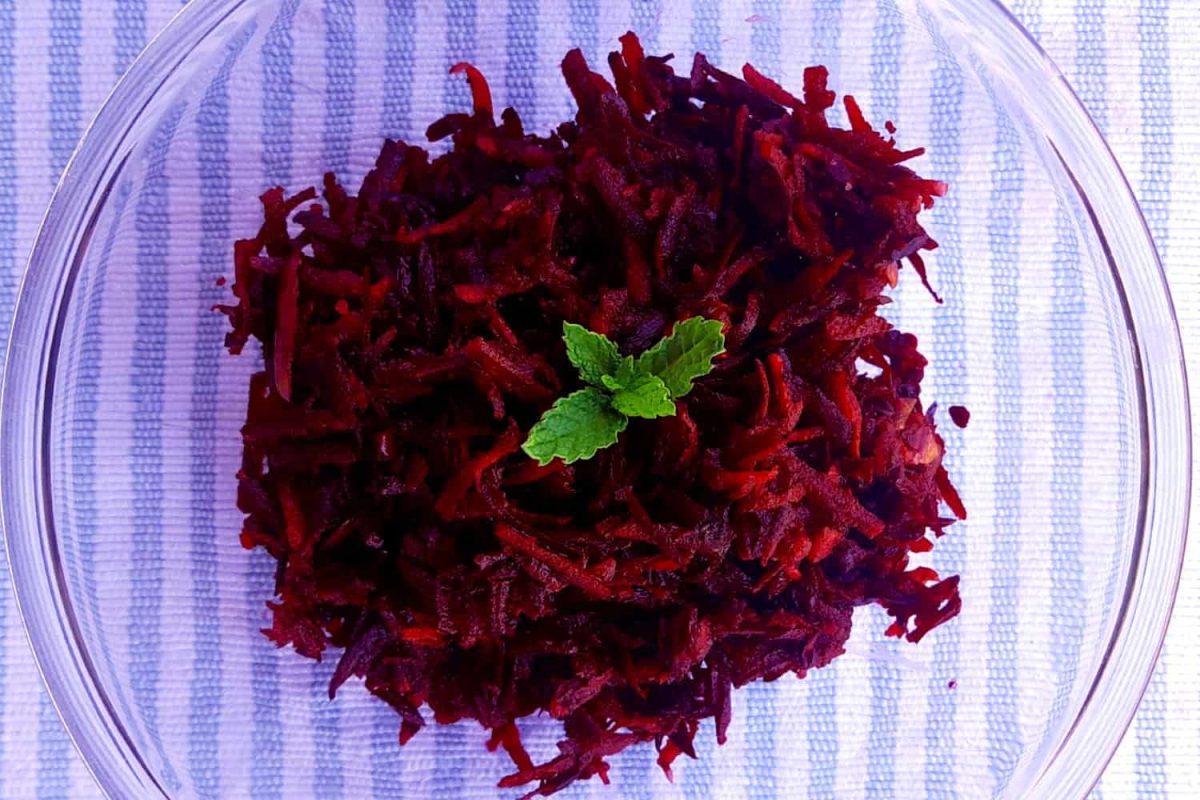 Ingredients
400

g

Raw Beetroot

Grated

2

Apples

Grated

2

tbsp

Olive oil

4

tbsp

Apple Cider Vinegar

Sea Salt

To taste
Instructions
Add all the ingredients together in a bowl and mix well.

Let it sit for at least 20 minutes.

Serve as is. Should you wish to add a fresh herb, mint is recommended.