Creamy sweet deliciousness awaits within each one of these little caramel and peppermint enhanced cheesecakes. Easy to make, beautiful to look at and divine to eat.
The Caramel Peppermint Flavour
Simple cheesecake, as we know and love it, is hard to improve on. However the combination of the refreshing peppermint with the smooth sweetness of the caramel pairs perfectly with the subtle flavours of a traditional cheesecake. Never mind the added bonus of having little bits of dairy chocolate floating off the peppermint crisp and sprinkling across your little piece of heaven.
Textures Galore
Peppermint crisp is a totally divine candy bar invented in South Africa (another reason to be proudly South African!). It has a unique peppermint flavoured filling that is delightfully crispy but melts in your mouth as you chew. Your buttered Tennis biscuit base combine with the crispy peppermint adds a crunchy twist to the smooth caramel and cream cheese cheesecake.
Fast Cheesecake Satifaction
All you need are biscuits, cream cheese, caramel and a peppermint crisp chocolate. And with just over half an hour your need for a little something special will be satisfied. This recipe really is super fast and straightforward. Plus these little portions of sweet comfort store well in the fridge. So you can make some for yourself right now and use the excuse that they are for the weekend braai. No one will notice that there is one (or two) missing.
All in all, this simple and easy recipe takes less than an hour to make and will leave you and your lucky diners with an unforgettable taste experience.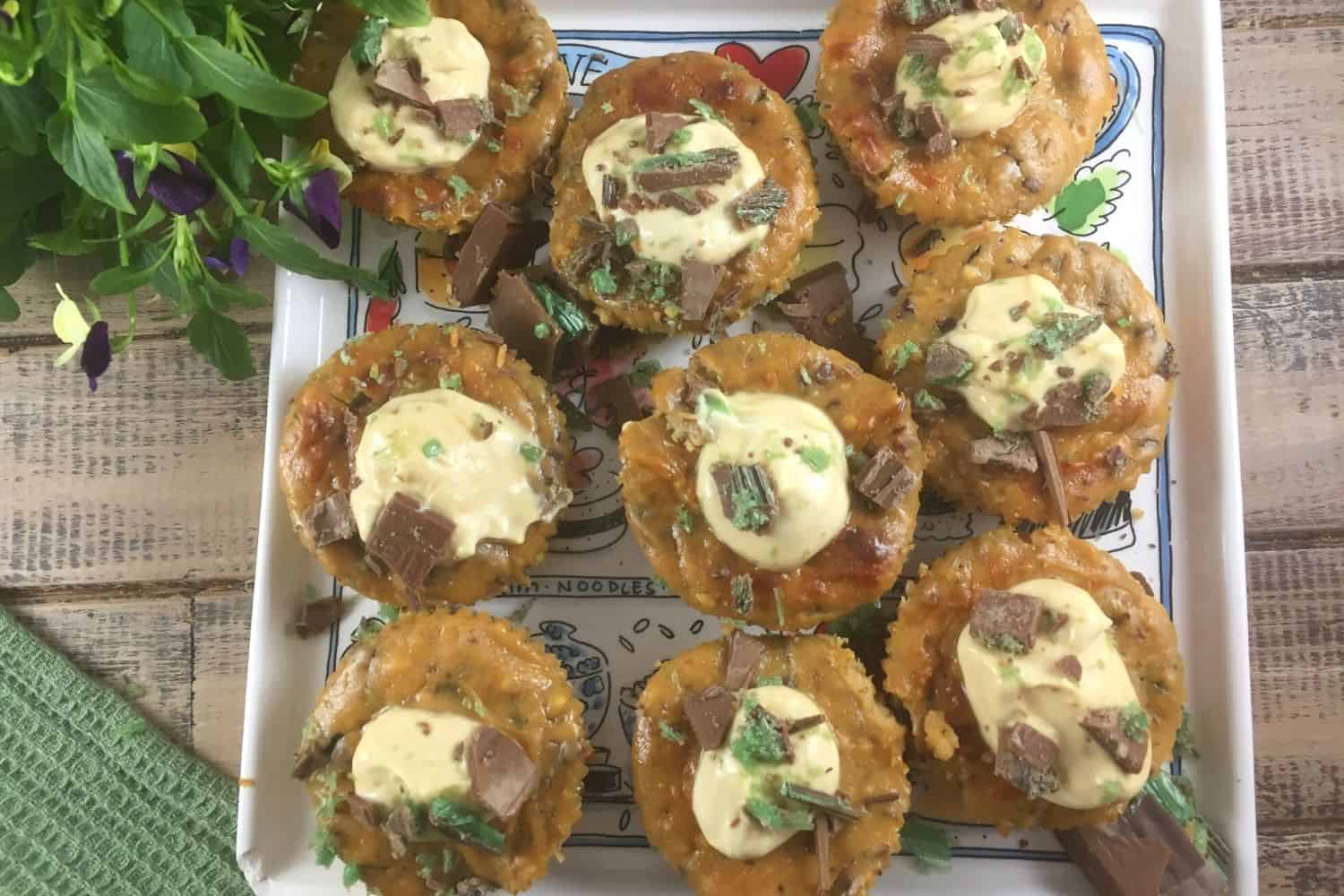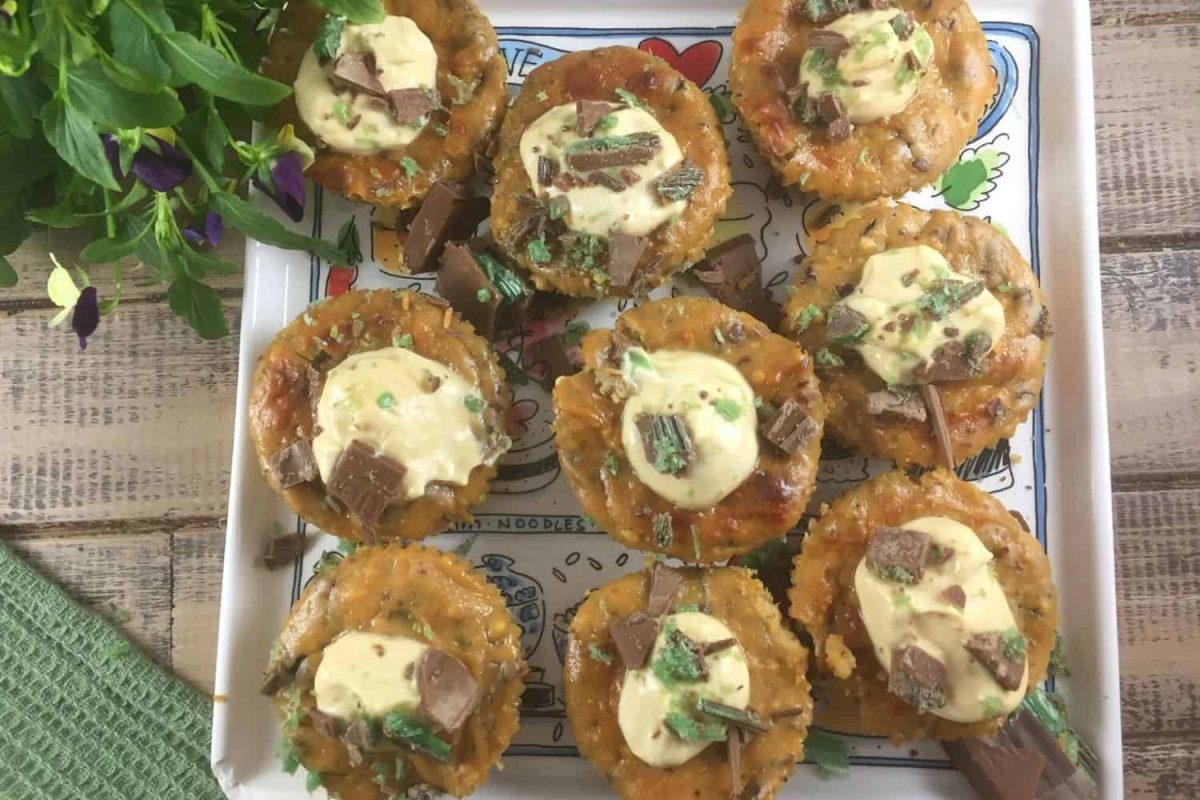 Ingredients
450

g

Plain Cream Cheese

2

eggs

60

g

Sour Cream

70

g

Nestle Canned Caramel Treat

100

g

Peppermint Crisp, chopped
Biscuit base
100

g

Tennis biscuits, crushed

40

g

butter, melted
Topping
Whipped cream

Peppermint Crisp, crushed
Instructions
Biscuit base
Line a muffin pan with cupcake liners then mix the biscuits with the butter,  add a spoonful into each cupcake liner.

Press down with the back of a spoon.
Mini cheesecakes
Preheat the oven to 175-degree Celsius /347-degree Fahrenheit, then add the cream cheese, eggs, sour cream, and caramel treat to a large mixing bowl and beat until smooth and creamy.

When well combined, add half of the peppermint crisp and fold into the mixture and then fill the cheesecake mixture in the prepared cupcake liners and bake for 15 to 20 minutes.
Topping
Top with whipped cream and leftover crushed Peppermint Crisps.