Made with the decadent and creamy combination of marshmallows, butter and chocolate. All heated together with crunchy almond bits. Easy to make and dangerously satisfying to eat. This chocolate nougat recipe will make you put your sweety stash under lock and key!
What is Nougat?
Nougat is an amazing sweet treat that has a unique, super soft, pliable texture. It originates from Mediterranean countries, like Italy and France, where honey was beaten with eggs and nuts, then sun-dried, to produce this white syrupy treat.
These days nougat can be found almost anywhere in the world and in a surplus of flavour combinations. From salted caramel to sweet cranberry, the smooth and gentle taste of a plain nougat base allows for play with almost any flavour enhancement. 
An Easy Nougat Recipe
This chocolate nougat recipe is surprisingly simple and easy. It takes a different approach to produce a similar texture and flavour to real nougat, using marshmallows as the main ingredient. Simply heat the marshmallows with milk chocolate and butter, then stir in some roughly chopped almonds.
Once you have your creamy dough-like chocolate mix all you need to do is pour it into a greased bread tin and pop it in the fridge to set it overnight. No baking and no fuss.
Want to try a similarly delicious treat? Try this Double Chocolate Lemon Fudge recipe.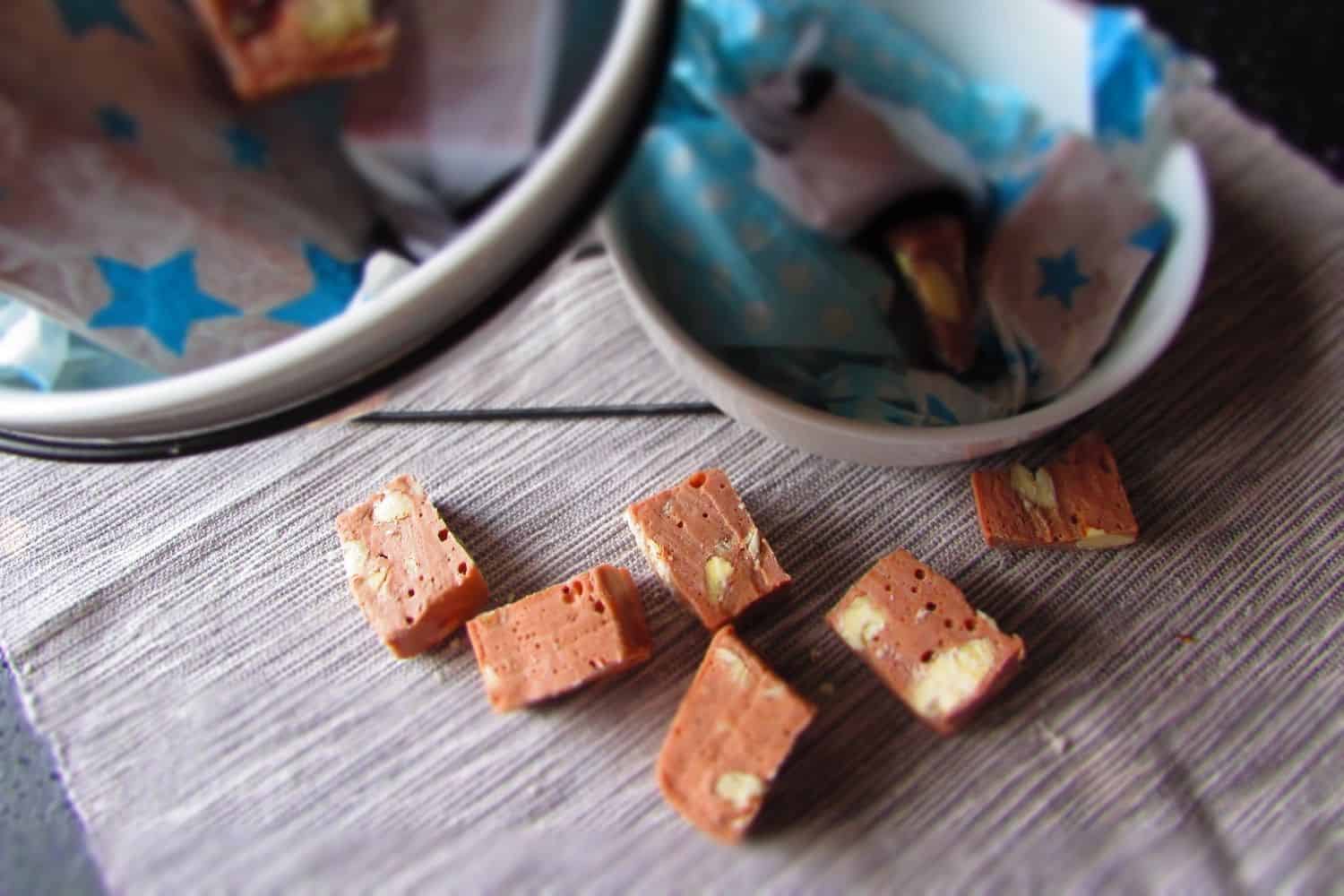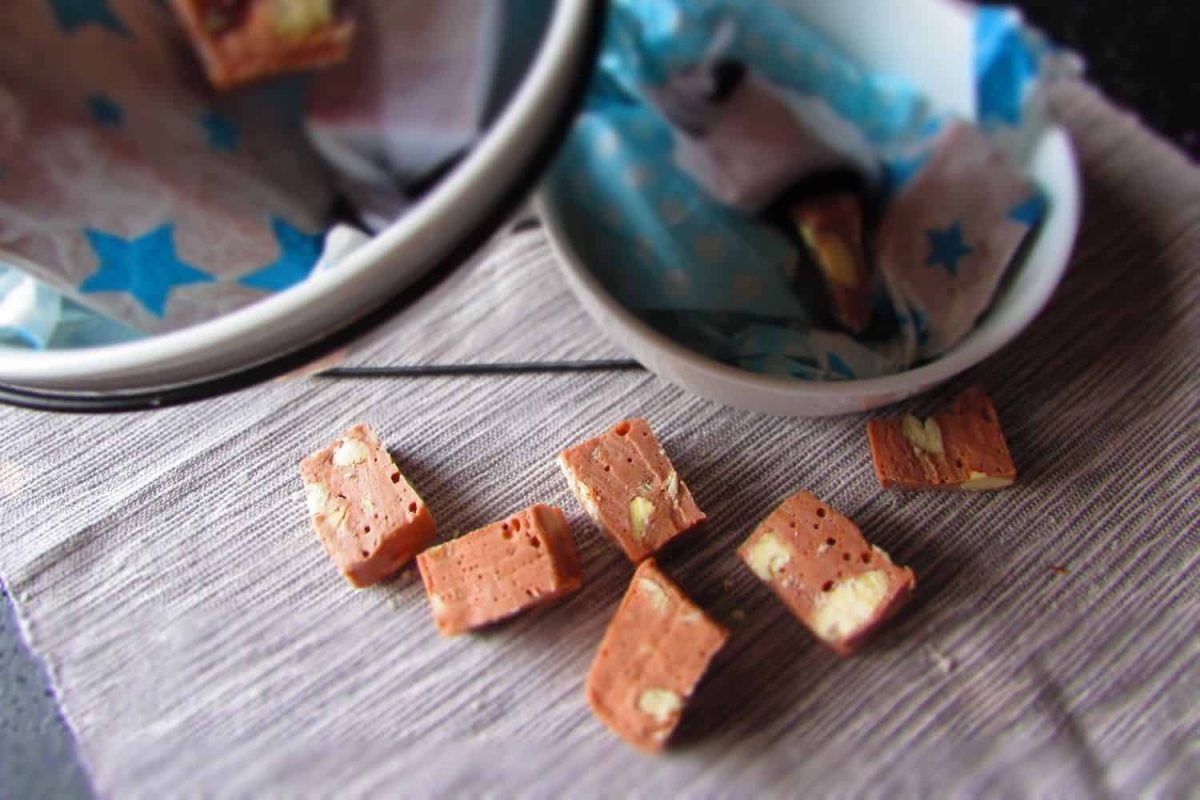 Ingredients
300

g

White Marshmallows

1

cup

Almonds

Chopped

250

g

Milk Chocolate

Pieces

1

tbsp

Butter
Instructions
In a saucepan, over medium heat, melt the butter and marshmallows. Add the chocolate and stir until it forms a ball. Remove from the heat and add the nuts.

In a small, greased bread tin pour the mixture. Place in the fridge overnight to set.

Cut into blocks and use tissue paper to wrap individual sweets.