These decadent and fully loaded potato fries are a famous favourite for satisfying late-night cravings. Packed with sweet and salty flavours, layered within creamy textures, this warm and comforting dish will tantalize your taste buds.
Praise for Bacon
I often feel that using bacon in a dish is almost like cheating. Guaranteed to augment the taste sensation of any meal, adding rich flavours and crispy textures. To top it off, bacon generally leaves you with a sweet fatty oil in which to cook any flavour absorbing foods like cream, white sauce, onions or even cabbage. (Wondering about the cabbage? Our Boerewors Spiral with fried Cabbage uses a similar technique).
Fully Loaded Fries Flavour Perfection
The combination of tastes and textures presented to the pallet by this dish is absolutely divine. A melt in your mouth sensation is created by the salty bacon bits, whose fat helped enhance the sweet soft onions, and creamy milk and flour white sauce. Finished off by the rich addition of mozzarella and parmesan cheeses, grated together to cover it all.
Then, pour this exquisite sauciness over just-fried real potato chips. Creating a decadent comfort meal of note!
Famous Disco Fries
These amazing fully loaded fries have also been known as Disco Fries amongst the 80s disco culture. Enjoyed as a yummy tummy liner meal before a night of partying or they indulged in as the perfect comfort food for those just home after a night on the town.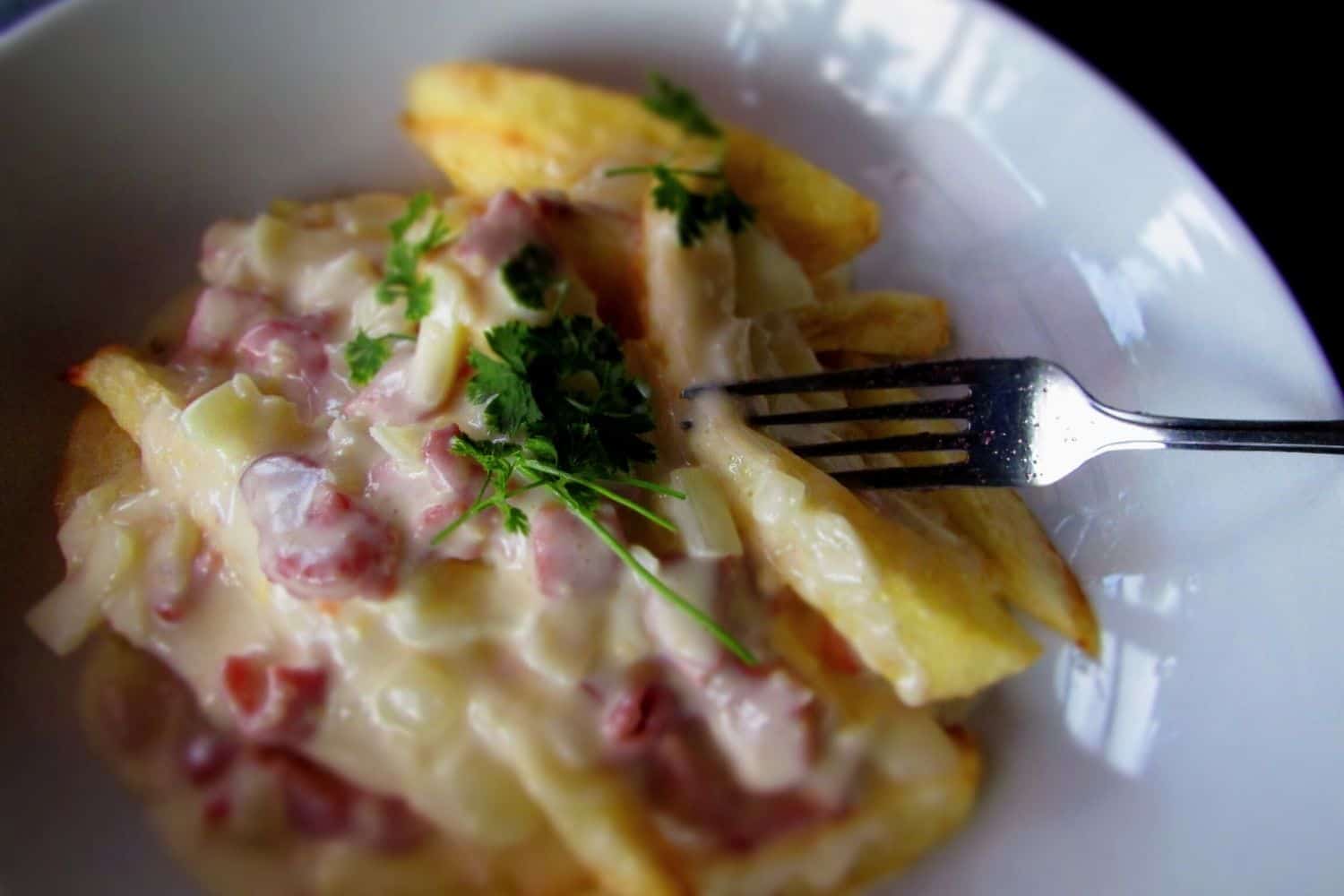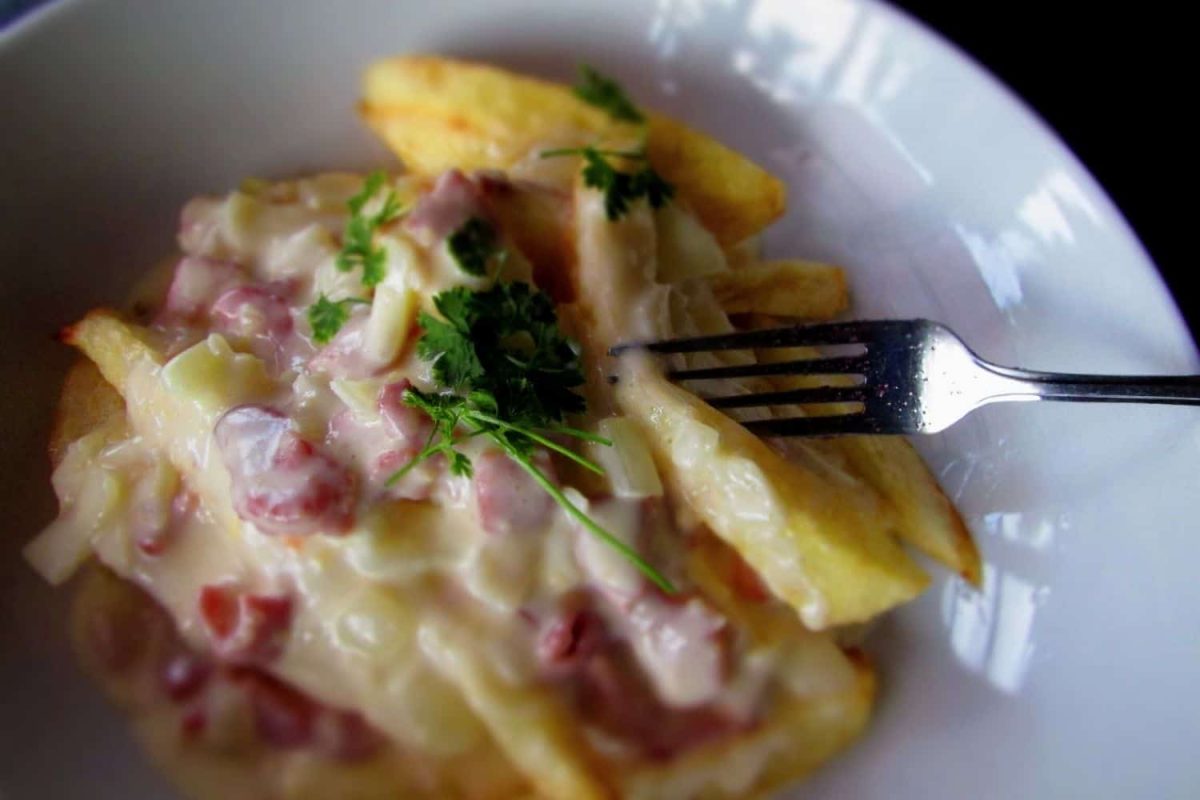 Ingredients
6

Medium Potatoes

Sliced and chipped

500

ml

Cooking Oil

Salt and Pepper

To taste

1

cup

Bacon

Diced

1

cup

Mozarrella Cheese

15

ml

Parmesan Cheese

1

Onion

Diced

1

tsp

Garlic

Crushed

1

tbsp

Butter

1

tbsp

Flour

200

ml

Milk
Instructions
Heat the oil in a saucepan. Meduim heat. Add the chips. Cook until crispy and brown. Drain the excess oil.

In a saucepan, heat the pan and add the bacon. Fry the bacon until crispy. Add the onion and garlic. Fry for 5 minutes. Place the bacon and onion in a bowl.

Using the same saucepan, heat the butter, add the flour. Make a paste. Add the milk gradually, whisking constantly until a thick sauce. Add the cheeses.

Add the bacon mix to the sauce. Pour over the chips and enjoy.