Sometimes you and your tummy just want something simple to make and eat. This delicious Sweet Potato and Rosemary bake proves you don't have to compromise on flavour to achieve simplicity. It is an exquisitely tasting dish that is gluten-free, dairy-free, sugar-free and vegan.
Sweet Potato Superfood
Sweet potatoes are one of those vegetables that are so delicious you would think they were somehow unhealthy. But I have good news! They are, in fact, one of the most nutritious foods out there. Boosted full of beta-carotene which converts to vitamin A in the body. An antioxidant that aids in good eye health, as well as skincare, and is thought to help slow down age-related decline.
They also boost our bodies with many other essential minerals and vitamins, such as potassium, manganese, vitamin B6 and vitamin C. Literally a recipe for success. To top all this off they are a great source of fibre too, an important nutrient to maintaining a healthy digestive system. Although you will need to keep the skin on your sweet potatoes to fully reap the benefits.
Super Simple but Super Yummy
On top of its list of health benefits, sweet potatoes are absolutely divine in flavour. So it's easy to understand that this straightforward bake of rosemary infused sweet potatoes is actually pretty yummy as is. They are so tasty and versatile that they can even be used in some sweet gluten-free treat recipes like this Sweet Potato Brownie one.
And of course, having only one main ingredient with some added seasoning of rosemary, garlic, black pepper and olive oil, makes this a very fast and easy dish to prepare. But don't underestimate how much of this taste sensation comes from the addition of broth or white onion soup. The final step of allowing the bake to sit while the sweet potatoes soak up the leftover liquids does a lot to contribute to the deliciousness of the final product.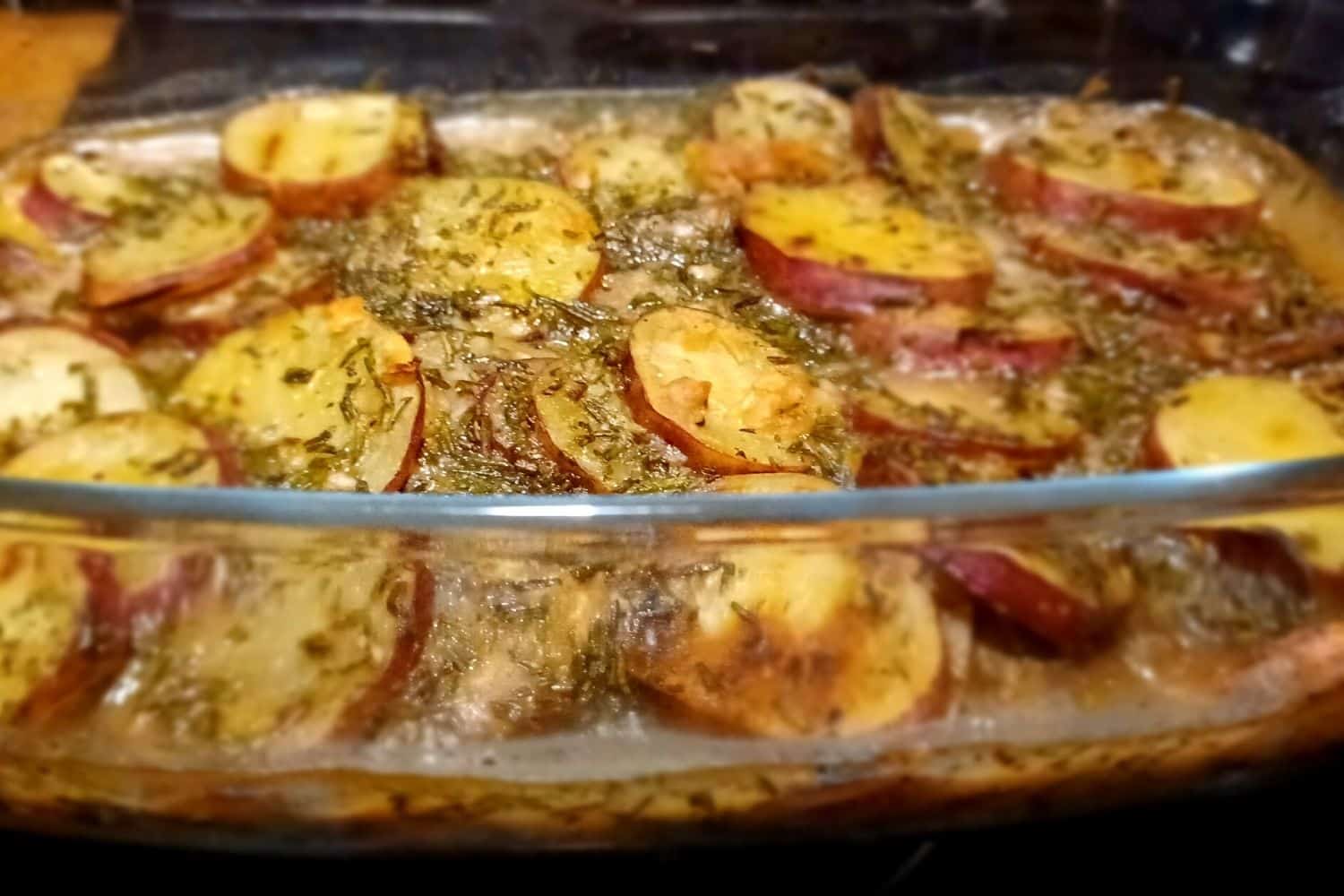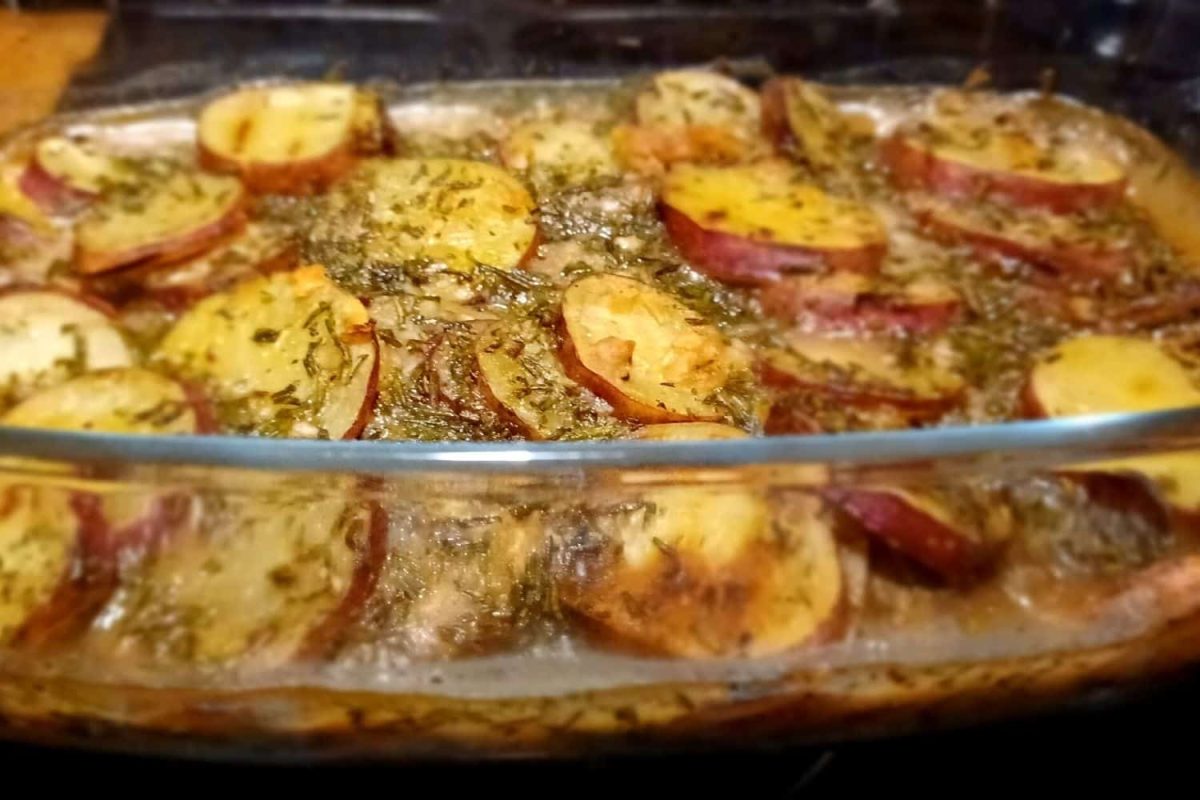 Ingredients
500

g

sweet potatoes, cut into pieces or sliced

3

cloves

 garlic, chopped

2-3

tbsp

olive oil

1

tbsp

fresh rosemary, chopped

salt & freshly ground black pepper

2

cups

vegetable broth or white onion soup
Instructions
Preheat the oven to 375 °Fahrenheit 190°Celsius. prepare oven dish with non-stick spray.

 Toss the potato pieces with olive oil, half of the rosemary, and salt and pepper.

Add the broth of white onion soup.

Bake for 20 minutes. Remove from oven.

Toss with the garlic and remaining rosemary and continue to bake until the potatoes are soft on the inside, about 15 to 20 minutes more.  

Set aside for the broth or soup to be soaked up by the sweet potatoes. 

*Serve warm