The highlight of any braai is debatable, but there will always be someone that asks where the braai broodjies are. This braai broodjie recipe will give you a mouthwatering delight with a rosemary infusion.
The Traditional Braai Broodjie
The traditional braai broodjie has thinly sliced tomato and onion, salted and covered in grated cheese, all between two slices of sandwich bread and buttered on the outside. It has however become common practice to play around with the toppings, adding or swopping for things like sweet pepper, avo or even something sweet. An important step not to forget is to butter your braai broodjies on the outside. This will add to the golden crisped finish of the crush and help act as a non-stick layer as well.
Great for Everyone
Try making this recipe with the following 14 different filling variations for your braai broodjies. Making it easy to cater for anyone with a fussy body (handy for the child that will only eat melted cheese). It also means that those that have a sweet tooth get to sneak in a little extra something. You can even layer your broodjie with chocolate or syrup or apple or all of it! 
FILLING VARIATIONS
Banana slices, bacon, and peanut butter
Mix mayonnaise with butter, add cheese and red onions
Mozzarella, tomato, cheese, and green pepper
Avo, green pepper, red onion, and cheese
Caramelised onions, biltong cheese and chutney
Banana, apricot jam and cheese
Mayonnaise, tomato apple and cheese
Caramelised onions, pineapple and cheese
Fig jam, feta, and black pepper
Bacon, banana, mozzarella, and cheddar with a little mayonnaise
Bacon, pineapple, mozzarella and cheddar
Sweet chillies, cheese and apple
Chocolate and bananas
Bacon, egg, cheese and maple syrup or honey.
Once you have found your favourite filling combinations try braaing them on ciabatta rolls instead. You will be left in awe! These tasty braai broodjies pair perfectly with our Cherry Bacon Sosatie Sticks, try it!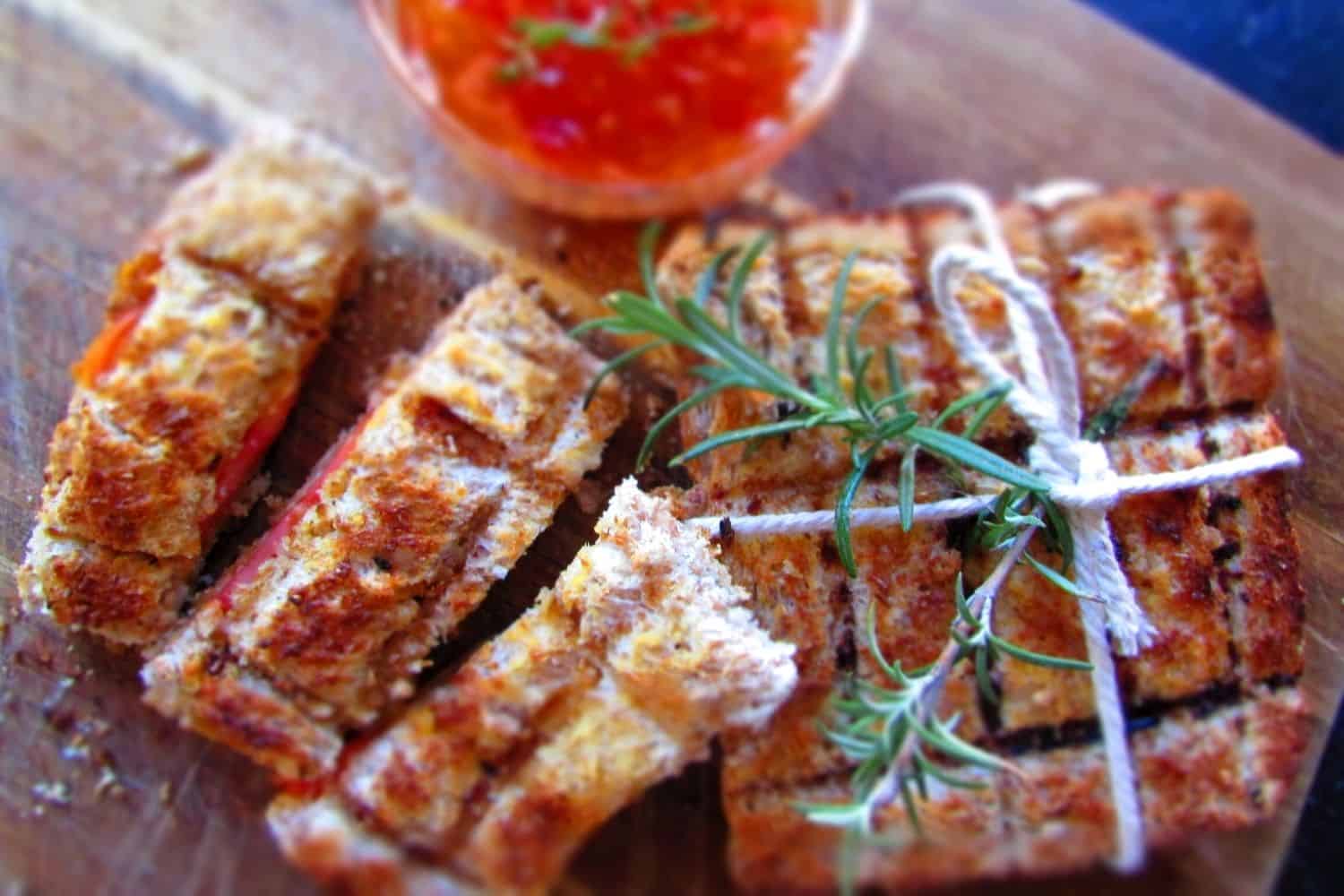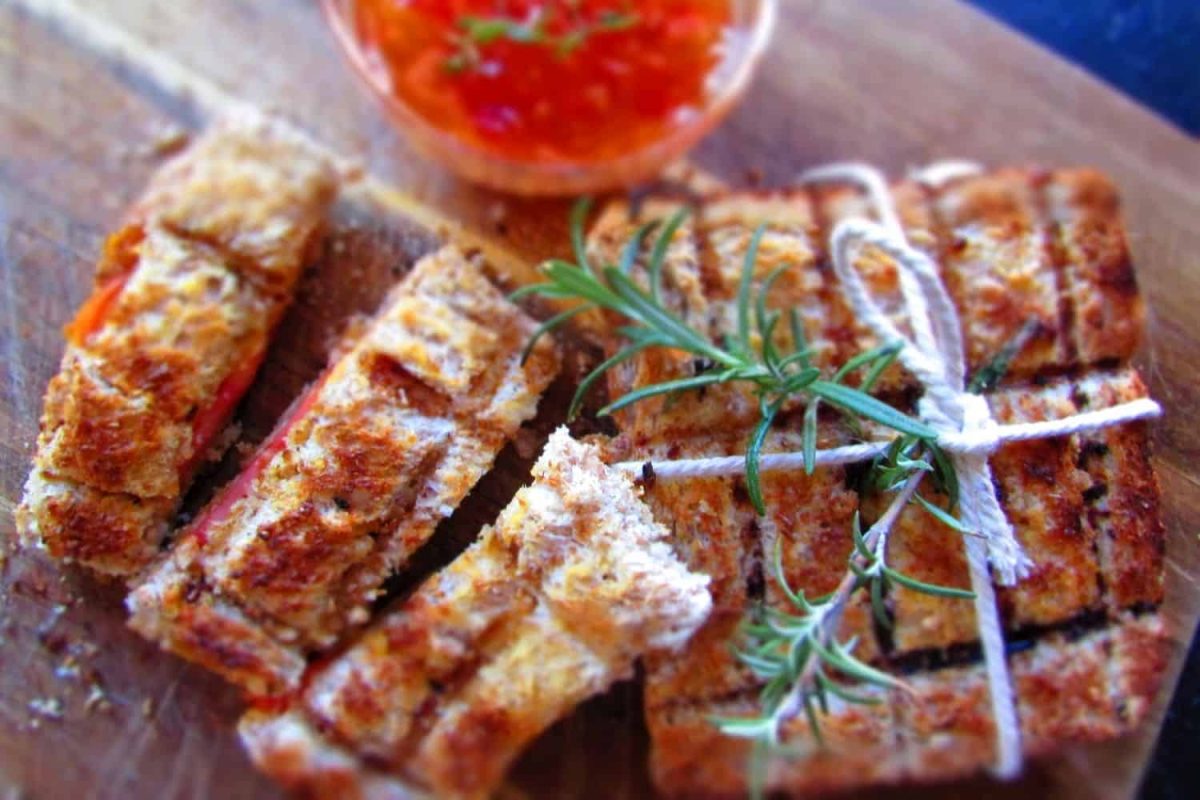 Ingredients
12

slices

bread

butter

2

cups

cheddar cheese

grated

1

large

onion

sliced

3

large

tomatoes

sliced

salt & pepper

6

sprigs

fresh rosemary

1

tub

sweet chilli dip

crafter rope
Instructions
Place 6 slices of bread with butter face down.

Divide the grated cheese, tomato and onion evenly between the 6 slices of bread. Season to taste.

Gift tie the rope around the sandwich, securing the filling.

Insert a fresh twig of rosemary in the knot.

After the meat has been cooked on the braai, the coals must be very gentle, toast the sandwiches.